<p> <img width="1092" alt="360 degree feedback in Bitrix24.png" src="/upload/medialibrary/39e/azlygegodo2pd83jmt0gihm278n67v30.png" height="630" title="360 degree feedback in Bitrix24.png"><br> </p> <p> <span style="font-family: Arial, Helvetica; font-size: 14pt;">The 360-degree feedback is a process of assessing staff at the current moment, which allows you to determine their level of efficiency and find weaknesses. It is a very popular assessment method employed by HR specialists. </span> </p> <span style="font-family: Arial, Helvetica; font-size: 14pt;"> </span> <p> <span style="font-family: Arial, Helvetica; font-size: 14pt;"> The problem is - How to implement 360-degree feedback quickly and then, automate it.</span> </p> <br>
360-degree feedback assessment in Bitrix24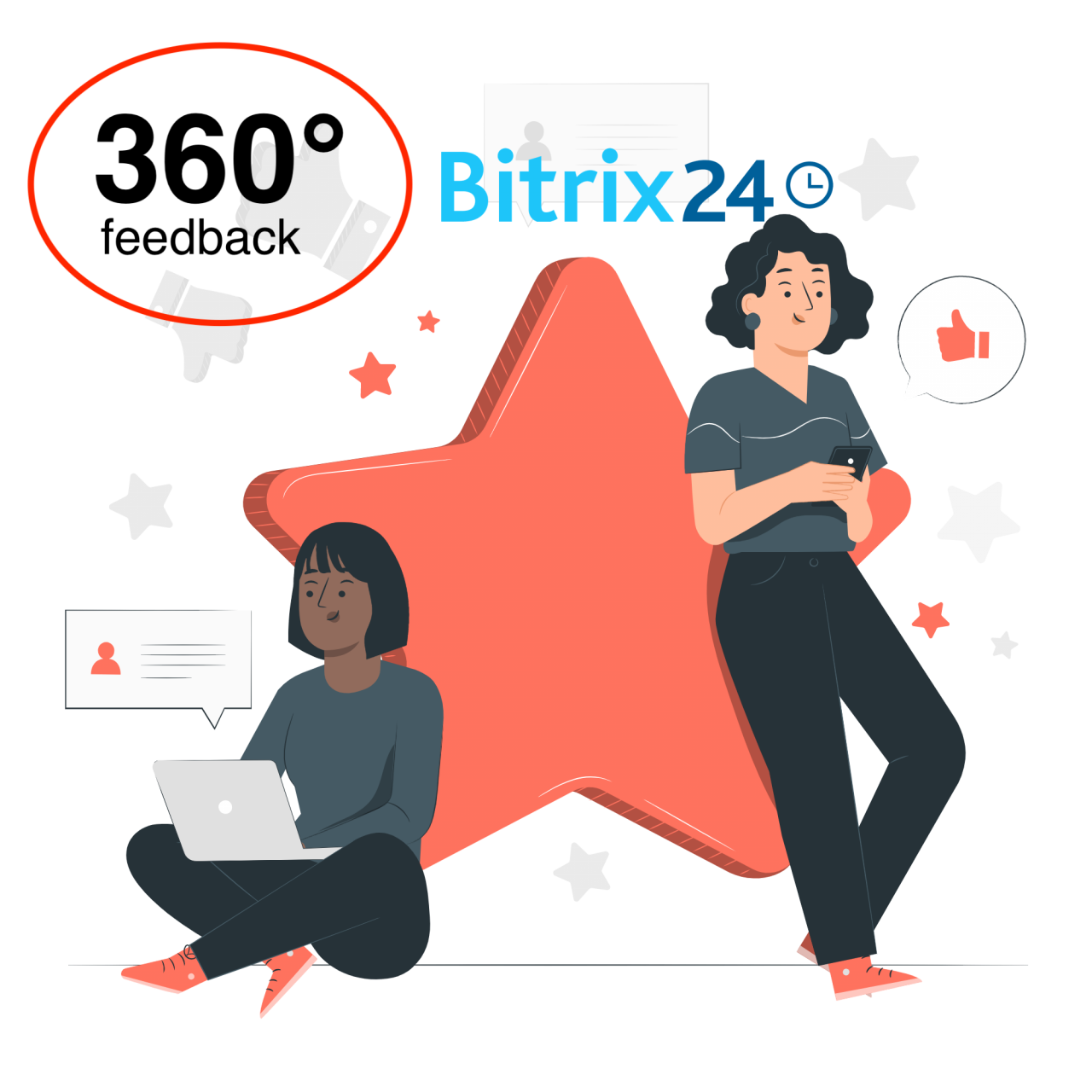 The 360-degree feedback is a process of assessing staff at the current moment, which allows you to determine their level of efficiency and find weaknesses. It is a very popular assessment method employed by HR specialists.
The problem is — How to implement 360-degree feedback quickly and then, automate it.
In Bitrix24 CRM, there is no ready-made solution. This is why we have implemented one within the framework of a full HR portal.
Here's an example of what a 360-degree feedback survey in Bitrix24 looks like:

The design, assessment criteria, assessment method, analysis values ​​- can all be changed and adapted for you.
Results can be obtained in any format, most importantly, with minimal error.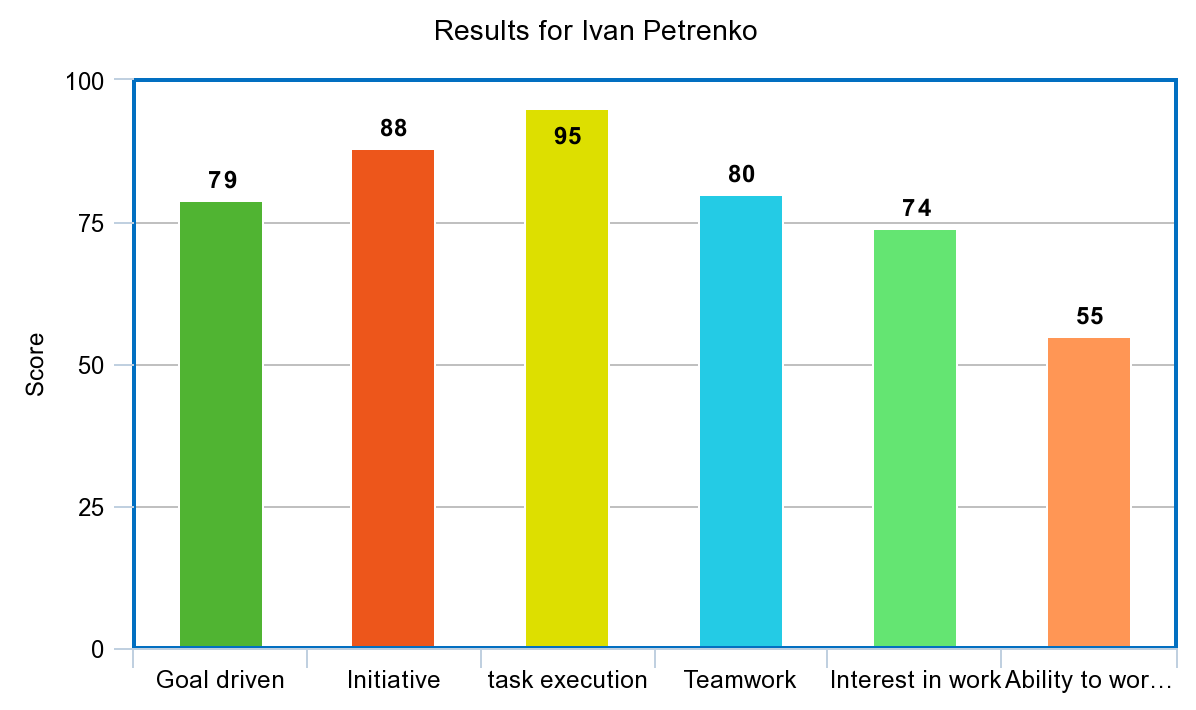 Bitrix24 is universal. You can implement and automate monotonous processes, freeing yourself from routine work and allowing you to engage in deeper and more systematic analysis.
Bitrix24 is a tool that can be used to solve most of the HR tasks of large companies and helps to automate «problem points''. Here are some examples of corporate portals which solve HR problems.
INTERVOLGA possesses the competence and ready-made solutions for the quick launch of an HR portal for a large company.
Leave an application in the form below.
12.01.2022

Lolita Lutsenko