Guideline, who are you?
This article was translated automatically. We are working over improving the translation.
Please send your questions about the article to
info@intervolga.ru
«Brand recognition.
Branding for serious competition.
Bright visual difference from competitors.»
Oh, these are such sweet words! Any customer sees them in a sweet dream. Only now, after receiving a budget for advertising, he completely loses sleep.
How to find the optimal balance of price / quality / terms? PF-FF, so easy! It is necessary once to develop a quality guideline and stop wasting staff time, the company's money on developing each new design layout from scratch.
This document can be compared to a good business plan or company development strategy. Every business process needs clear instructions. Otherwise, the result will either not be at all, or the performer will do it the way he understood the task. Usually this does not bode well. The same situation with the creation of the brand and its further application. The brand, like the company, needs careful monitoring. In the development of certain rules and their subsequent observance. Otherwise, each advertising contractor will do what he thinks is right, and all of your advertising media will be unacceptably different.
In the end - goodbye, recognition! Hi, waste of time editing!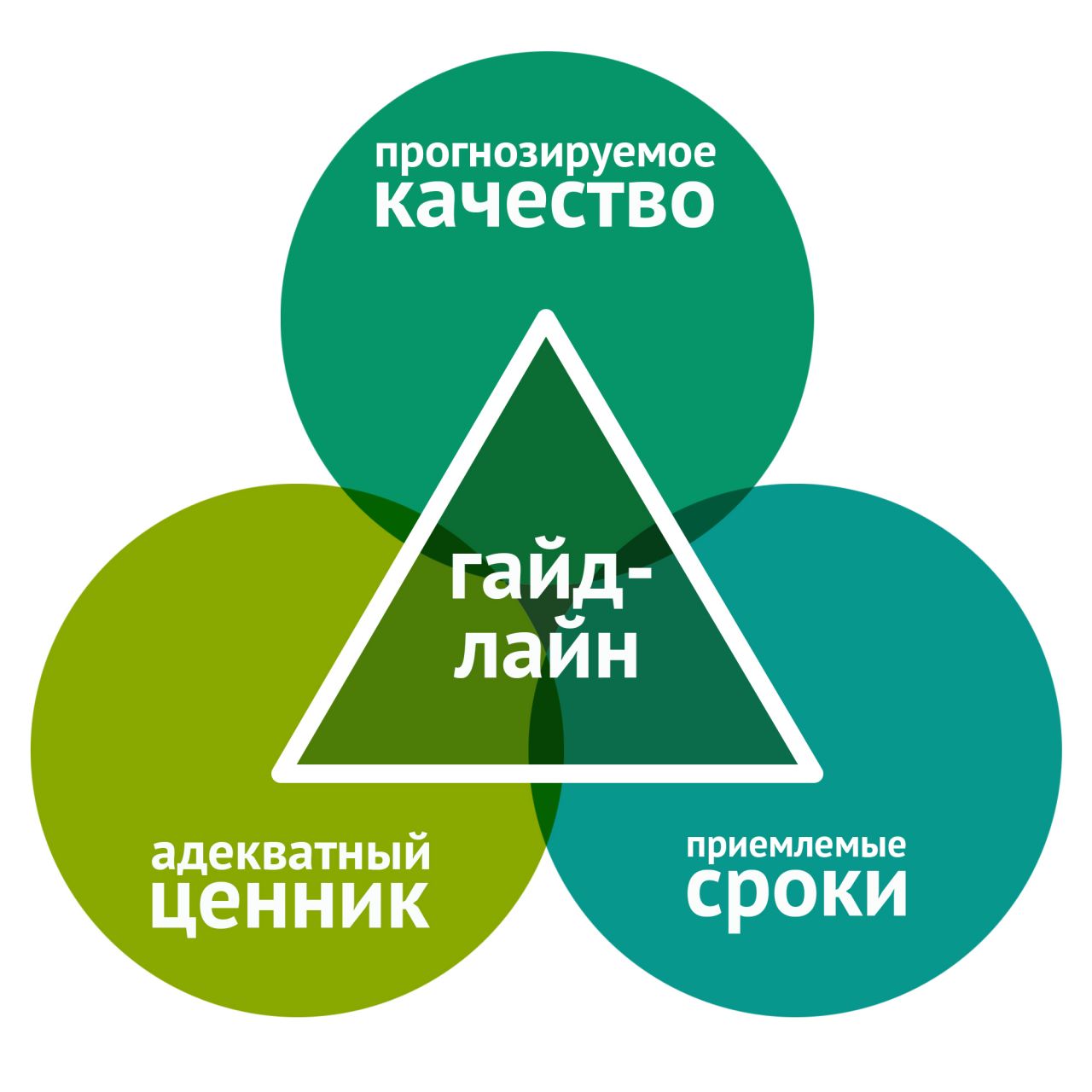 A guideline is a document that describes your brand in detail, and how to use it. This is a set of rules and recommendations, and most importantly - ready-made design solutions. Content:
greeting and some information about the company;

logo, rational and emotional justification;

use of the logo: horizontal and vertical, color and b / w, performance on different backgrounds, also on different types of advertising media and with different methods of manufacturing;

fonts and colors;

design elements: pattern (corporate pattern), photos, backgrounds, dies, and so on;

rules for building layouts and / or ready-made templates for outdoor advertising, printing, souvenirs, and so on.
Not all guidelines are the same. There are:
technical - it is a set of rules and a set of different elements for a painless advertising development (it contains all of the above).
Such a guideline is needed by a company that sells without any special marketing tricks - it simply takes good photos of its products, imposes text, draws up attractively documentation. Suitable for the industrial sector, some companies operating in the field of B2B (consulting, technical support, etc.).

communicational - the concept and slogan are added to all of the above (this is when you clearly know why a person should buy from you, the designer visualizes this competitive advantage, the copywriter comes up with a slogan to it).
Such a guideline is needed for companies operating in highly competitive conditions. Where a pronounced difference from competitors is necessary to sell. Suitable for companies in the field of B2C, HoReCa.

What is the use of the guideline?
you make your life easier. Participation in the exhibition, New Year, gifts to partners, a new banner on the site, an electronic presentation - all this is a headache. Again, write TK to the designer, agree on the layout, decide on fonts and colors, choose a background and a photo, an idea in the end. Stop ... but how does your company know if every time in advertising, except for the logo, everything is different? Spare the consumers. No one will peer into advertising. If in 2-3 seconds it was not perceived, then the person passes by.
Recognition and attractiveness - this is the idea, advertising communication. It is developed consciously and slowly, made out in the guideline, is used on all advertising media. No need to try to invent a bicycle in every new layout.

you cut costs. It's about both time and money.
Example: after a week you have some important event. Looking for folders, booklets, forms, business cards and so on.
What is better: to search frantically for someone to do it, to develop new layouts day and night, to pay for urgency, to doubt whether it will work? Or just turn to a pre-designed guideline and quickly make layouts? As a result, get a predictable result for reasonable money.

You will find a common language with all e-emi advertising contractors. To make a sign, make a package, stitch a form, order a design or website, and do much more, you often hear the phrase: "Do you have a guideline or brand book?". Yes? Then we go to you :)
In secret, as a representative of advertising executives, I can say that the presence of such a document indicates a serious attitude of the company towards its image. And his absence is a bit surprising.

So, rational arguments for developing a guideline:
saving resources and time;

saving money;

when implementing a promotion strategy, you need a strong design and guideline;

creating an image in the mind of the consumer and its preservation - consumer awareness;

high-quality marketing idea and a good design-implementation - the interest of the consumer.
Arguments against:
we did not come up with anything. Email us if you have any ideas, and we will add them to this article! :)
To order effective branding, contact us in any way convenient for you!
Yuliya Krykhtina
Art Director
+7 (927) 518-30-66
See the most current projects on our site
wearegeek.ru
This article was translated automatically. We are working over improving the translation.
Please send your questions about the article to info@intervolga.ru
10.05.2019

Yuliya Krykhtina