Social networks are primarily a place where people have fun, communicate, learn news, watch fun content.
Promotion of medical services in social networks. Cosmetology Clinic Case
This article was translated automatically. We are working over improving the translation.
Please send your questions about the article to info@intervolga.ru
Introduction
Social networks are primarily a place where people have fun, communicate, learn news, watch fun content.
Promotion of medical services in social networks often has some difficulties. For example, a small number of subscribers compared to groups of entertainment topics, goods and services of frequent demand. Even with high attendance, such groups rarely enter and often unsubscribe, having received the necessary information. Particularly reluctant to join groups of clinics that provide specific services: the restoration of reproductive functions, urological centers, etc. Compare the data of this case also with the article about the SMM makeup artist.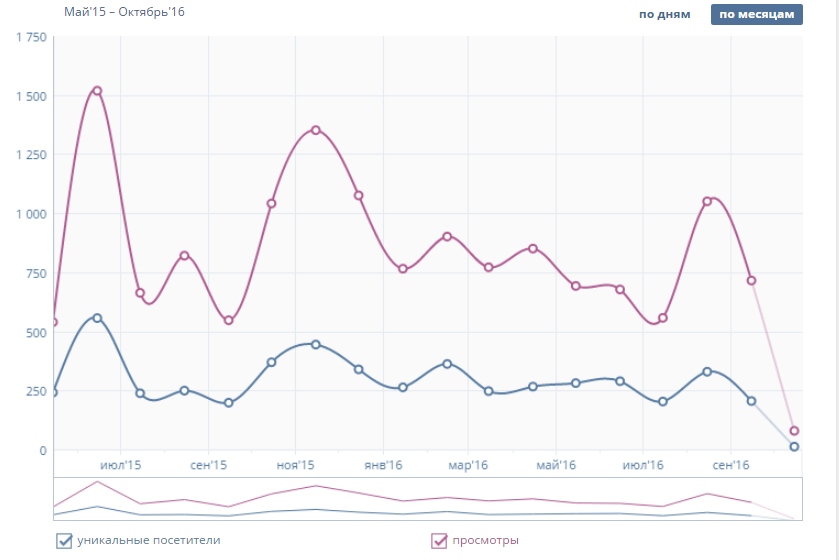 Screenshot from the group of our client VKontakte
Social networks of medicine:
difficult, and not necessary to do entertaining,

almost impossible to fill in with user content: the set of services does not have to generate photo-content by clients (except for tattoo, perhaps, or ear piercing) due to the intimacy of the information (no one will take a photo "Look, I did lip-lifting, thanks @cosmetic_klinika")

It is impossible to develop without building trust (therefore it is necessary to talk about cleanliness and safety, certificates and education of employees).
Input data
Objective: create and maintain loyal communities in social networks for receiving applications
Client: The oldest clinic in the city: "Cosmetology Clinic"
Region: Volgograd and Volgograd Region.
References:
Work term: 1 year 4 months and up to the current moment.
Our client is a public institution that has existed for over 50 years, with a serious set of services (after all, plastic surgery and eyelash extensions are not the same thing). Therefore, we decided to choose a restrained style of publications in order to emphasize the difference between the client and the cosmetology rooms and beauty salons, where employees often do not even have medical education. Therefore, no cats and memes :)
Process
Stages
:
We created and started working in 3 social networks - VKontakte, Facebook and Odnoklassniki.

After 4 months added to the work of Instagram

Recently created a channel on Youtube and are preparing video content.
What we did
:
demonstrated the competence of specialists in posts about them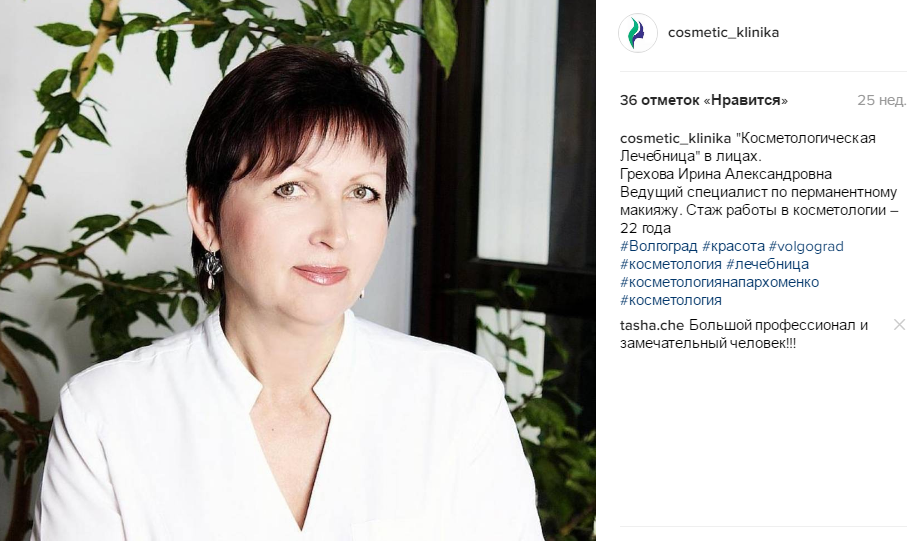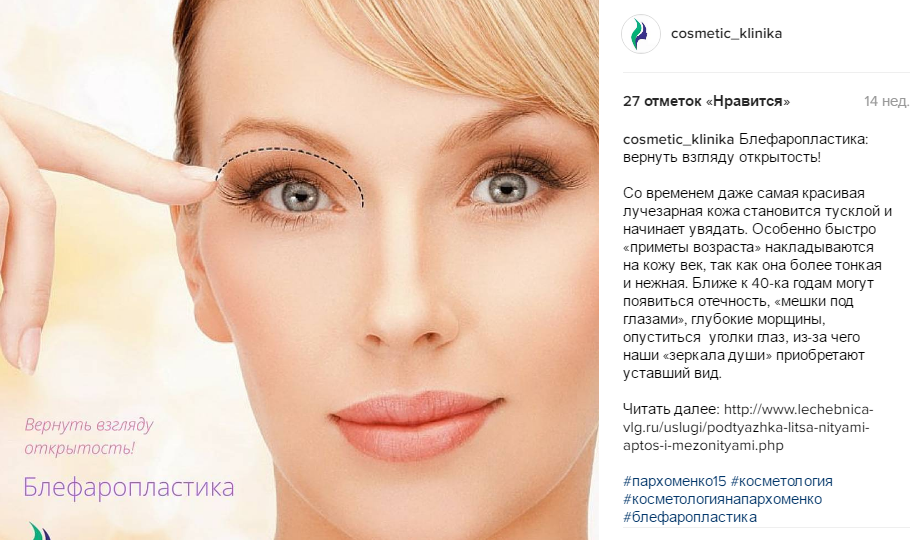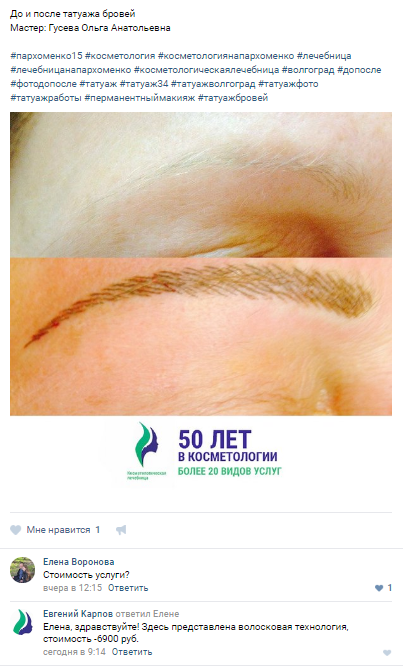 worked with reviews: answered users, laid out reviews from the site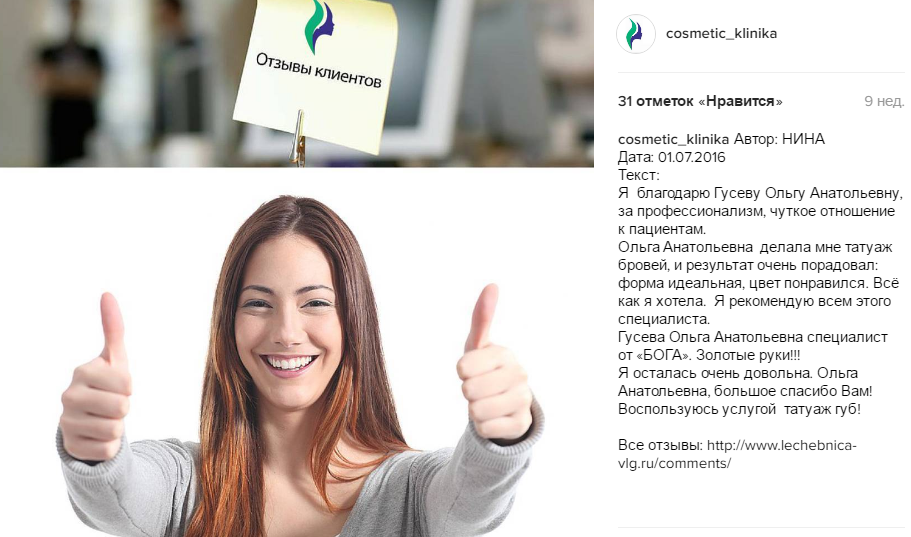 laid out certificates, certificates of specialists, told about additional education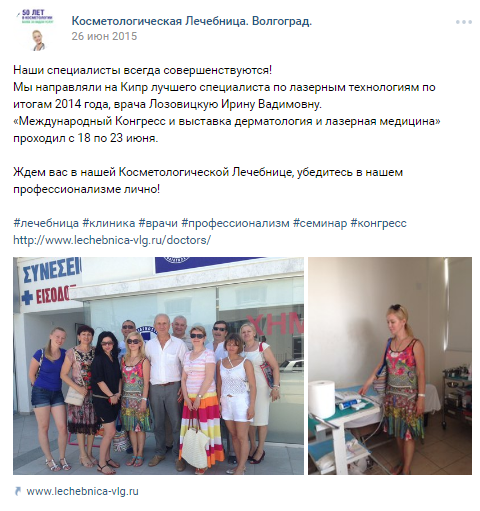 answered questions from users and moderated comments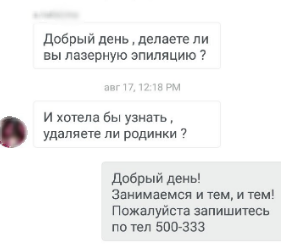 advertised offline events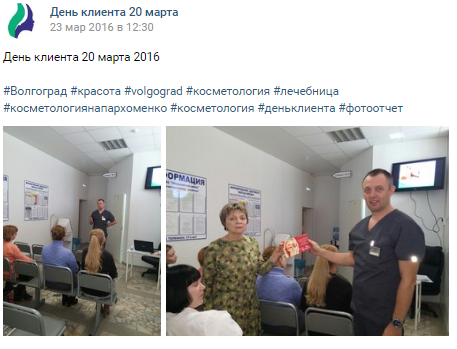 monthly did targeted advertising on facebook, instagram, vk.com, myTarget to expand the reach, brand awareness and public relations of a specific campaign

held monthly contests. Prizes - certificates for services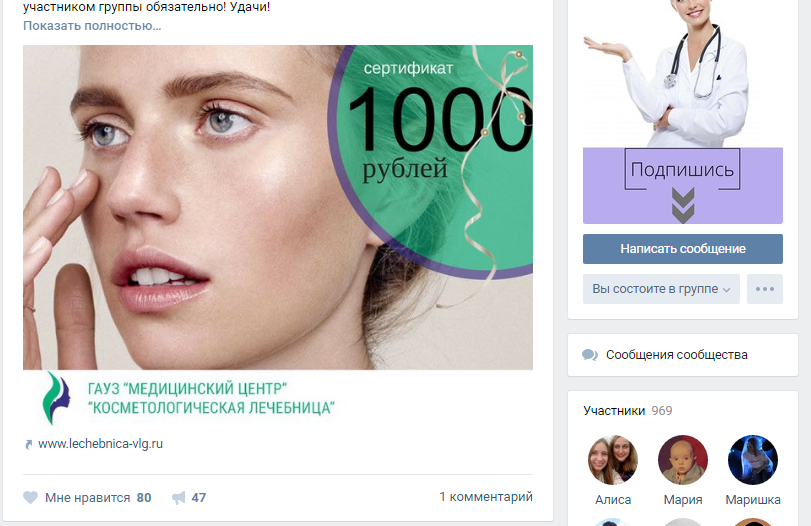 selected groups and published advertising posts
ran bot programs for likes (Odnoklassniki) and for auto-subscriptions (Instagram)
Mass Following at first glance seems a dubious tool. But in combination with other methods and in compliance with several rules, it is cheap and effective. Some of the methods described in the article, including Mass Following, we also applied to the case of the Empire Gardeners online store. Important:
use only proven software products;

observe the safety rules for their use;

make the most accurate settings so that there are no junk subscriptions or negative users;

at the same time launch paid advertising for additional protection from the ban :)

looking for leads in leadscanner

advised and instructed the clinic staff
We squeeze the maximum out of each network within a month and a budget. Periodically we rearrange the work: we add something, we remove something, we try new methods. Every month we have different accents: we work on each social network in turn. At the moment, we decided to no longer develop Odnoklassniki, and of the remaining social networks to focus on Instagram.
Results
Promotion in social networks is a complex work, the effect of which is hard to calculate in real time.
Indicators of groups in social networks

Website traffic indicators from social networks

More than 5000 subscribers in total on all social networks

2125 clicks to the site from social networks (with instagram not everyone thinks, unfortunately)

98 leads within social networks (messages, comments of a commercial nature)

173 goal accomplishments on the website "make an appointment" from the source of social networks

610 calls from social networks using data from customer's telephony service integrated with CRM
CPA calculation
CPA - price per conversion action (lead).
In our case, we consider a lead:
messages and comments on social networks with commercial overtones (found out the price or asked how to sign up)

conversion on the site with social networks on the goal of "making an appointment"

calls from social networks (counted together with the client for downloading data from CRM)
We divide the amount spent on promotion in social networks for 16 months (both budget and work) by the total number of leads:
320000 / 881 = 363,22 RUR / for lead
We cannot disclose the client's average check, but on the basis of the price it can be concluded that the price per lead is acceptable.
Judging by the service mentions brand babkee , brand references have grown over the year: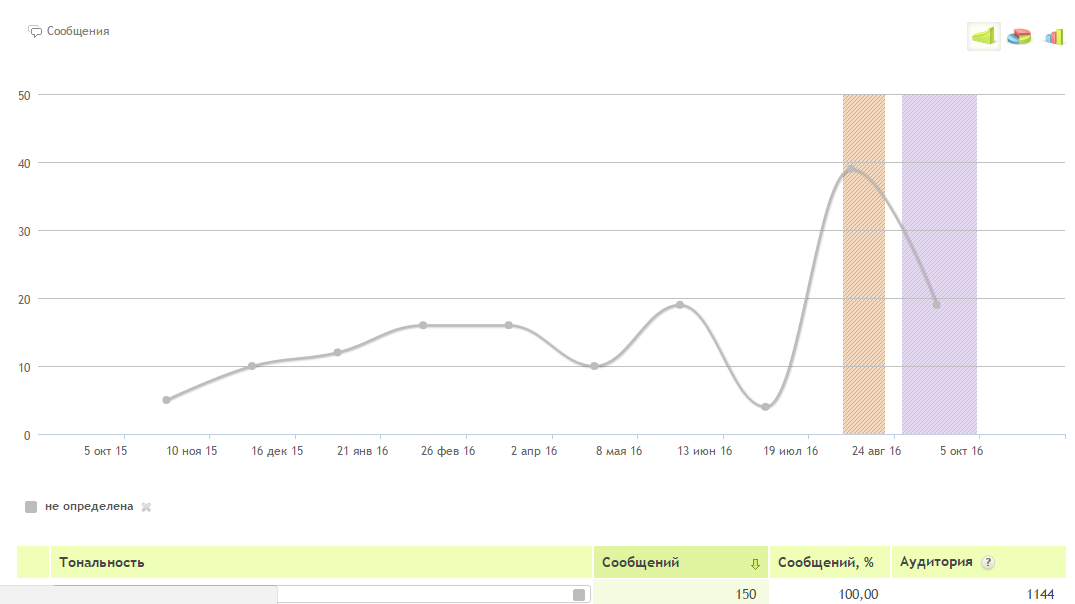 As for loyalty and frequency of visits, traffic from social networks is comparable to search: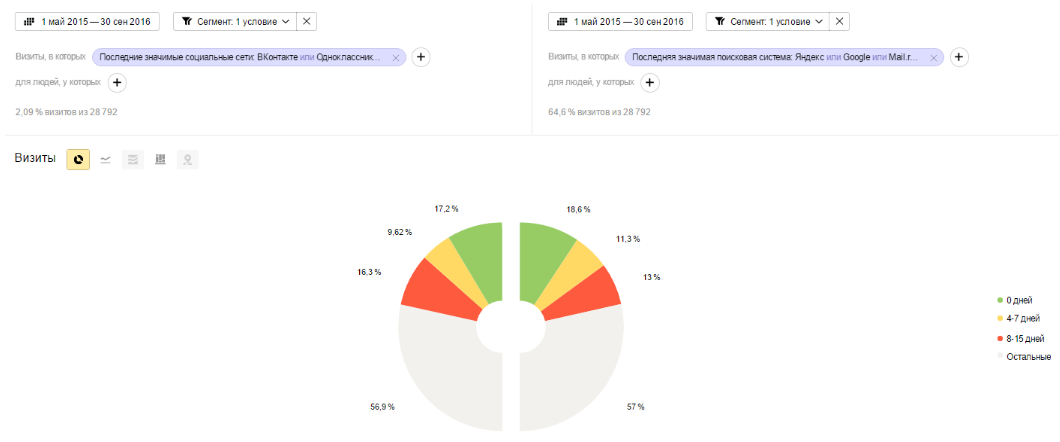 So, over a year we received several working sites in social networks that bring leads and quality traffic to the site. The client is satisfied, you can see for yourself by looking at the review of our work.
P.S. I want to express my sincere gratitude personally to the Head Doctor of the clinic Vyskub Maxim Nikolaevich and all the staff of the Cosmetology Clinic for the promptness of the interaction, trust and warm attitude!
This article was translated automatically. We are working over improving the translation.
Please send your questions about the article to info@intervolga.ru
01.07.2019

Alisa Erofeeva

Evgeniy Alpatov