<p> High-quality brand promotion in social networks helps to rise higher in search results. </p> <p> How exactly does promotion in social networks affect <a href="https://www.intervolga.ru/blog/marketing/seo-prodvizhenie-poshagovoe-rukovodstvo/">SEO </a>? In the article, we revealed 6 main features from the general practice of webmasters and their experience. </p> <br> <h5> <p> This article was translated automatically. We are working over improving the translation. </p> Please send your questions about the article to <a href="mailto:info@intervolga.ru">info@intervolga.ru</a> </h5>
The symbiosis of search engine promotion and smm -- win-win strategy
This article was translated automatically. We are working over improving the translation.
Please send your questions about the article to
info@intervolga.ru
High-quality brand promotion in social networks helps to rise higher in search results.
How exactly does promotion in social networks affect SEO ? In the article, we revealed 6 main features from the general practice of webmasters and their experience.
Why do we talk about it
People are increasingly using social networks for information. Search engines take this into account and change the ranking algorithms.
The increasing role of social networks in our life is impossible not to notice. Therefore, more and more often SEO specialists include in the list of work such items as the availability of instant messengers, links and widgets of social networks on the site, promotion in social networks.
This work is not a replacement for the main one. Site speed, display on different devices and browsers, lack of technical errors, internal optimization is still a necessary condition for good traffic.
Suppose the errors are corrected and the main optimization work has been carried out, can it just be left to sit and wait for the traffic? Of course not. SEO work is as complex and dynamic as a turbulent mountain stream: you should always adjust to trends. And one of the main trends in 2018 is the combined use of SMM and search engine promotion.
6 signs that SEO depends on SMM
SEO traffic does not directly depend on social networks. But there are reasons for using these two channels together. Let's think about why we need SMM:
The presence of social networks on the company's website increases user confidence.

Social networks - an additional channel for communications and sales.

Even if there are no direct sales from social network traffic, he very often participates as one of the sources in the conversion path.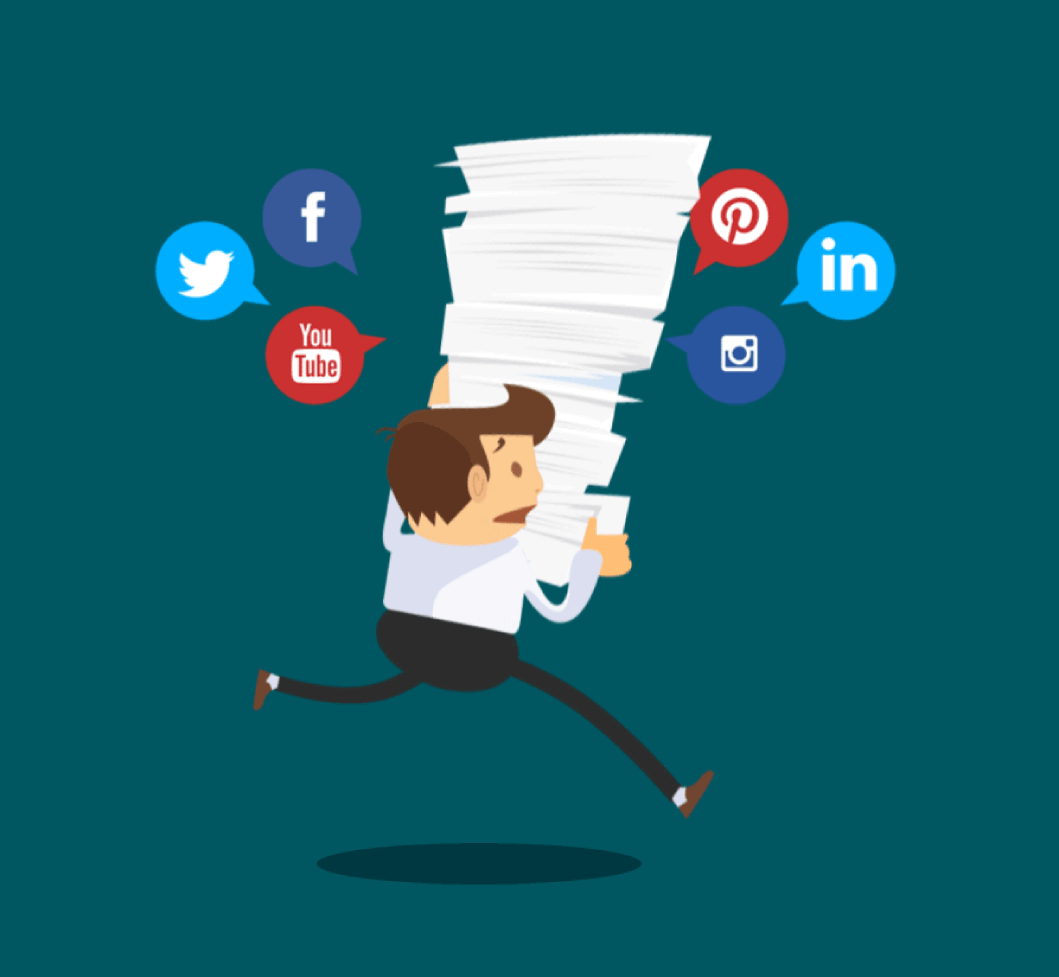 1. External links growth
Content is king, so they said a few years ago. Good content is not enough to create, it must be properly used, which is why an important step is the content strategy.
When creating content and thinking about distribution channels, it is very important to consider such an indicator as virality. If you have written quality and useful material, people will actively share it on social networks. And the more people make a repost in social networks, the greater the chance that they will put a link to the material. Thus, you will receive the highest quality external links: they will be placed on thematic sites, users will actively go over them, and they will be free of charge.
You will receive a double reward for your work: additional traffic on links and from social networks and the growth of positions in the search results, because external optimization is one of the important ranking factors.
2. Increase brand awareness
There are millions of people in social media. Competent positioning of the company on Facebook, Twitter, Vkontakte, etc. will work to increase audience reach, brand awareness. This will increase the CTR of your site in the search results. The user is more likely to go to the site of the company he knows, even if he is not in the first place in the issue. And CTR is a factor in SEO.
There is a secret with search engines, which ranking factor is one of the main. This is the number of direct visits to the site and brand requests (for those who are interested to find out about it, we recommend watching the video https://seoprofy.ua/blog/na-doske/nomer-271 , https://www.youtube.com/watch?v=ORqu4CKxz8w) . If the user makes the request "[brand] + product / service name", then there is an increased chance that the search engine will improve its position simply by the name of the product / service.
An example is Avito. The number of direct visits to the site, a huge number of requests "avito to buy" led to the fact that almost on every commercial request this site is in the TOP-10, despite the fact that these pages are not optimized enough for search engines.

3. Instant receiving traffic
Factors such as relevance and average time the content is indexed by the site affect the rate of material getting into the issue. For example, if the site is a newsletter, added to Yandex and Google news, search engines will index the content faster. But if you have an online store or a corporate website, then most likely the time to hit the index is a few days. Therefore, by creating a new page, you will not immediately receive conversions from Yandex or Google. But getting into the index is not a guarantor of traffic.
Another thing - social networks. Having written an interesting article or adding a new product, it's enough for your subscribers to tell about it by giving a link, and you will immediately receive referrals to the site. From these actions there is a bonus. Search engine robots literally live on the pages of popular social networks, so they will find your posted link very quickly. This is especially true for very young sites, because In the early stages of development, search engines rarely visit them, and new pages enter the databases with a long delay, as well as for news portals.
Social networks are also relevant for online stores, which add a lot of goods every day. Manual addition and design of posts in social networks with links to site pages takes a lot of time and effort. The solution to this problem is the services and scripts (modules) for automatically uploading materials from the site to the social network.
4. Hit in voice search results
According to the study http://drmax.su/voice-search-seo-2018.html "On average, the content, based on which the result of a voice search is issued, has 1,200 Facebook shareings and 44 tweets. " Those. useful content shared on social networks has a better chance of getting into the voice search results. This is especially true given the increasing trend of mobile device users.
Of course, getting into the results of a voice search depends not only on the number of material shared. For this, your website must:
be adapted for mobile devices (you can check here https://search.google.com/test/mobile-friendly ), because most voice calls are done from phones;

load fast;

have the correct robots.txt so that search engine robots have access to javascript files, css and images;

have a local link for requests like "where to buy pizza" so that your company's website can be seen in the search results on the map. To do this, register the company in Google My Business and Yandex. Reference Guide;

contain low-frequency queries, LSI-phrases (words, phrases and synonyms that define the subject and degree of relevance), the maximum covered semantic core.
The development of voice search, the emergence of new voice assistants, the development of artificial intelligence, the growth of users of mobile devices already leads to the fact that the ranking of sites has changed.
Keywords no longer play such a big role, accelerated pages for mobile devices have appeared, and to get the result of a voice search it will not necessarily even go to any site.
March 26, 2018 Google announced the phased deployment of the Mobile-First Index. This means that the mobile version will be used for indexing and ranking. And if your site is not adapted for mobile, you will not have any traffic from either mobile or search from Google. Yandex also has a similar algorithm, while not so demanding, but since Yandex likes to repeat after its competitor, owners of unadapted sites should think about mobile layout "just yesterday".
5. The presence of representative offices in social networks is one of the commercial factors of ranking
Yandex (Google, too, but to a lesser extent) increasingly favors sites that have impeccable commercial components. One of these factors is the presence of company pages in social networks, which is quite logical, since This increases user confidence.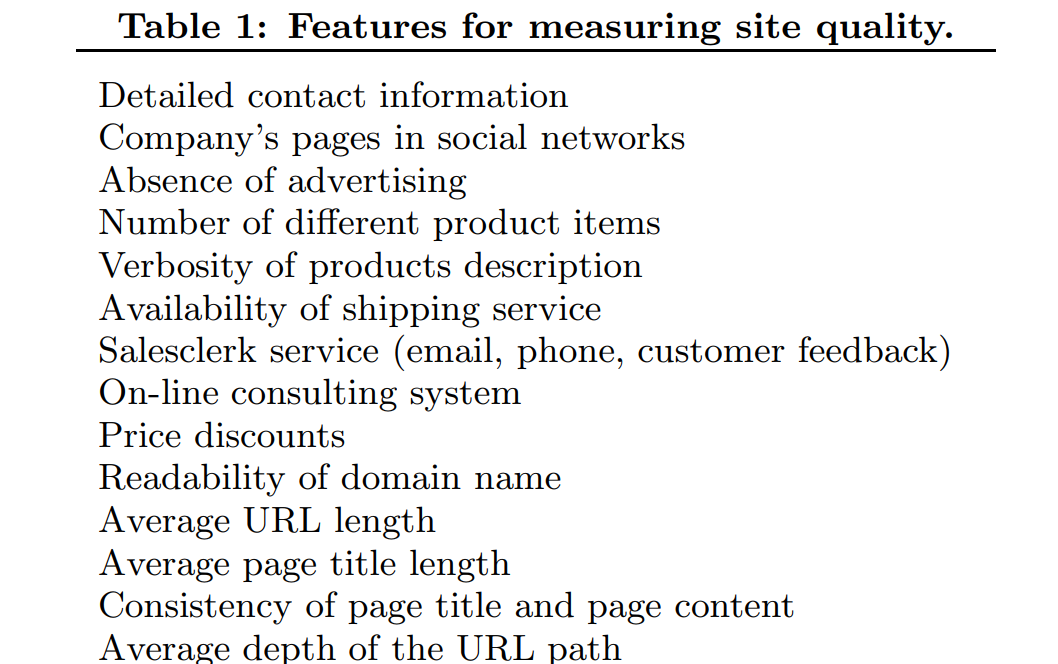 Want to test your site for compliance with commercial factors? We offer to make "Audit of commercial factors".
6. Behavioral factors
Predicting the behavior of a user who got to the site from issuing Yandex or Google is difficult. Intent (intent) user can only predict. It is even more difficult to predict whether he will find the information he needs, whether he will like the site, whether he wants to visit it again. There may be many reasons why a user leaves the site. The site is loaded for a long time, the visual design was not liked, a lot of tabs were opened and there was no turn to your site ... All this leads to a deterioration in user indicators, which are now breaking out in first place among the ranking factors.
As practice shows, the traffic from social networks shows time indicators on the site, refusals, the number of pages viewed, the number of readings much better. After all, your loyal subscribers follow the link purposefully, because they are already interested and have a better idea of ​​what content is waiting for them.

The involvement and reading of content to the end is also influenced by the supply of material with multimedia content. For example, inset post from the social network instead of quotes.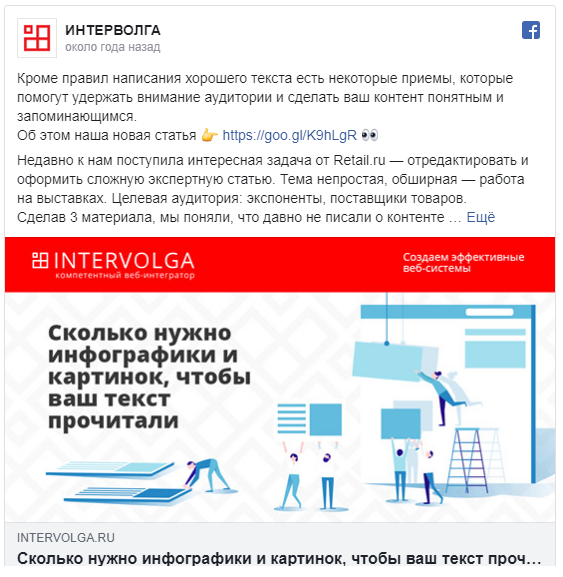 Features of the influence of each social network on search traffic
Separate separately for each social network pros for search engine promotion.
Twitter
Through Twitter, search engines most quickly can find your new page. Therefore, it is recommended for any new site or individual page to add a link to Twitter. A couple of years ago, Twitter links were indexed by search engines, an experiment was conducted to purchase tweets and retweets for the site, which had a positive effect on the ranking of the site. Twitter links are now closed from indexing, but whether this means that their influence became zero is unknown.
Facebook
Links from Facebook are not indexed. But in this social network, search engines take into account other indicators - how many times the community itself liked, shared it, and not the likes of individual posts of the group. The more of these social signals, the higher your authority in the opinion of search engines.
ВКонтакте
VK is notable for the fact that in Russia it is the most popular social network, and so many potential traffic cannot be ignored. In addition, individual pages VK get in the TOP-10, and there is a chance to take the issue and your site, group and material on VKontakte. Yandex takes into account commercial factors: it draws attention to the number of participants in the group of the promoted resource, to the widget located on the site. External links from VKontakte are not counted.
Google+
Ask, does anyone use it? In Russia, this social network is completely unpopular. But it is logical to assume that the service from Google will give a plus in the ranking in this search engine. If the site is linked to a company account on Google +, it will be higher than competitors in the issue for those users who also have a Google+ account, and they are logged in.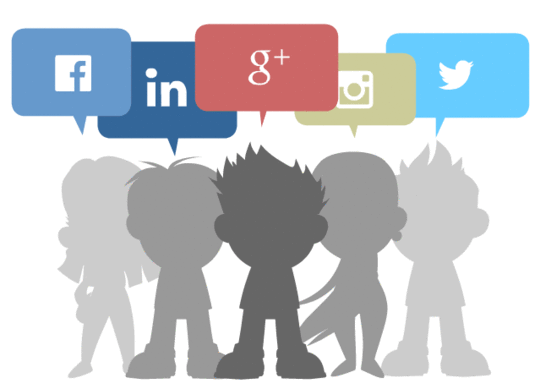 Messengers
ny instant messenger is a convenient way of communication. Many companies actively use them to communicate with customers. And if you add information to the site that a company can be contacted via an instant messenger, this will increase the ways of feedback, and thus increase the commercial ranking factors. This is especially important for the conversion of online stores, because Some people find it easier to contact and place an order via Viber, WhatsApp or another messaging system.
In January 2018, a new way to contact the company appeared. To do this, you do not even need to go anywhere from the search results if you use Yandex. If there is an online consultant on the site (as long as Bitrix, Envybox, Jivosite, LeadBack, LiveTex, Talk-Me, Verbox platforms are supported), you can show chat directly in the search results via Yandex.Dialogies.

Findings
For search engines, social factors like likes, comments, reposts are signals to increase the position of the site in issue. In this article, we have revealed the importance of developing the company's social networks both for improving SEO results and for increasing website traffic and conversions in general.
Where to begin?
Create groups in social networks. Work out those social networks where your target audience is present.

Add to the basement and site contacts links to your groups.

Allow users to log in via social network profiles (remember, be safe, trust this task to competent developers).

Put the commentary widget with authorization through social networks.

Put the widgets of your groups (this can increase the speed of loading the site, be sure to attract the developer in this task).

If you publish a lot of content every day, use autoposting (especially for news sites).

Add a share button to the page.

Add Open Graph markup, so that content reposts from the page are as clickable as possible.

Write texts so that you want to read and share them with others.

Dilute content with tie-ins, for example, offering something useful for a repost, quoting someone's tweet, polling, etc.
We are ready to help in maximizing your traffic from social networks as a separate task or together with search promotion. Just call INTERVOLGARU, if the tasks are relevant to you.
This article was translated automatically. We are working over improving the translation.
Please send your questions about the article to info@intervolga.ru
15.08.2019

Aleksandr Kizima

Alisa Erofeeva