We helped our client - an industrial refrigeration plant migrate from Salesforce to Bitrix24. Today, we'll dwell on the key aspect - the Sales Process.
Salesforce to Bitrix24 migration: records types & sales Processes
Companies rarely offer only one product or service. They usually offer several services and the processing stages for each stage are different. In most cases, all these services are simultaneously or alternately implemented for one client.
For example - an industrial refrigeration equipment manufacturer. The company first sells several units (Sales) and subsequently provides support and maintenance (Service) and deals with claims.
Let's tell you how an industrial refrigeration plant migrated from Salesforce to Bitrix24. We'll dwell on the key aspect - the Sales Process.
This article will be useful for companies currently using Salesforce and would like to migrate to a more affordable platform with the same (if not more) features as salesforce.
In order to correctly represent how this is done, we will analyze in detail the mechanics of Sales Processes in SalesForce and Deal funnels (Sales Funnels) in Bitrix24.
Configuring and Applying Record Types in Salesforce
Introducing a CRM system in a company streamlines communication with customers. The main task is to make sales.
Let's look at the screenshots below, how the manufacturer of industrial units set up sales processes in Salesforce.
In the settings we find the Sales Processes section



Select the tab - and create a new process


Fill in the required fields


Setting up Opportunity Stages


Ready. We have created a standard sales process. In the future, for typical sales operations, we will use this element


Using the received element, we will set up several Opportunity Record Types: Sales, Service and Claims for the Sales Department.
In the settings in the object manager, find the Opportunity entity and go to the Record Types tab


Create a new record Type, fill in the required fields




Ready. Create the first record Type – Sales

Now the key business process is set up.
The work of the plant does not end there. Refrigeration units are complex devices that can only be installed and maintained by qualified specialists. Our client also offers this service to clients.
The stages of Sales are different from those of maintenance or claims. Using the same funnel for all of them is incorrect because it leads to confusion in departments. The same lead can be duplicated multiple times - you get chaos both in the workflow and in subsequent analytics.
This can be avoided by having separate funnels for Maintenance and claims.
We return to Record types (deal funnels) and set up the necessary fields.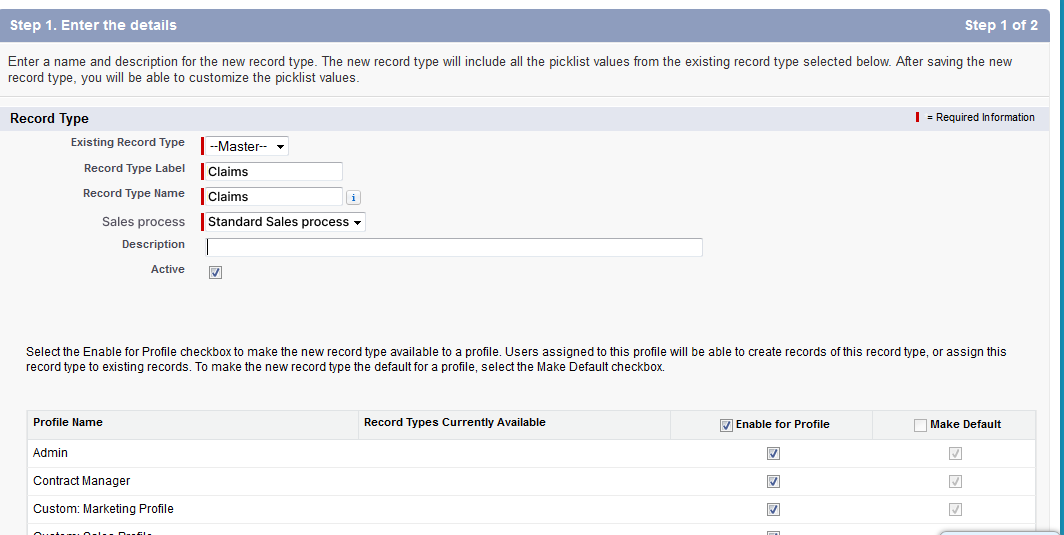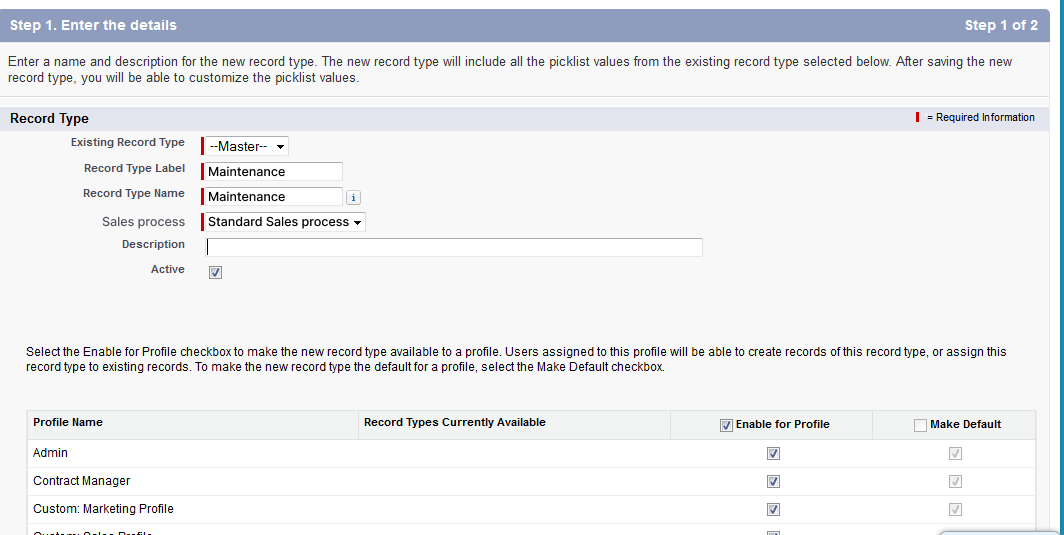 These are the Types of records used by the client in his CRM system.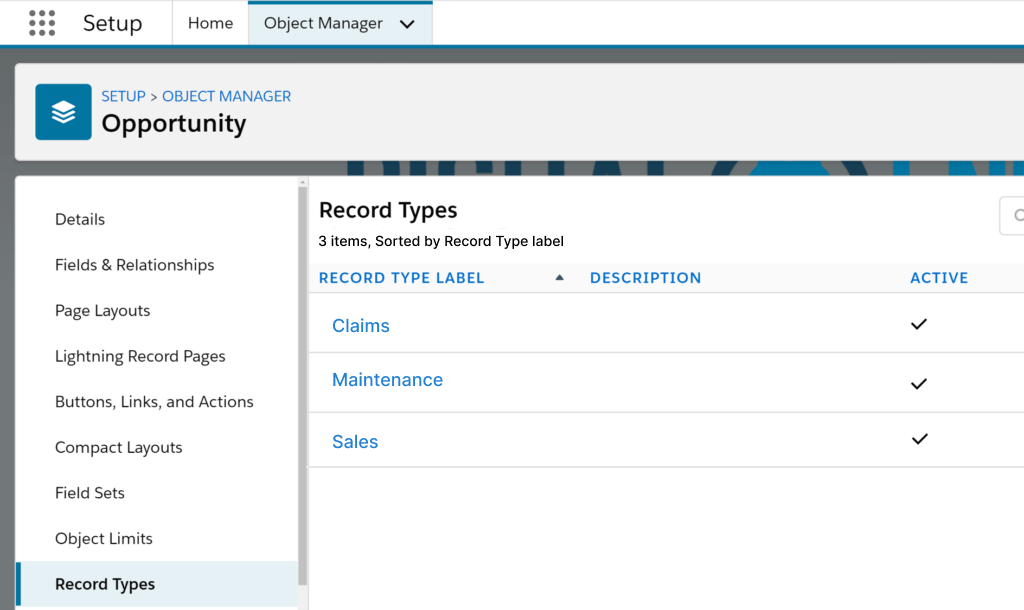 When you try to create a new opportunity, a window will appear with a choice of the record types created above.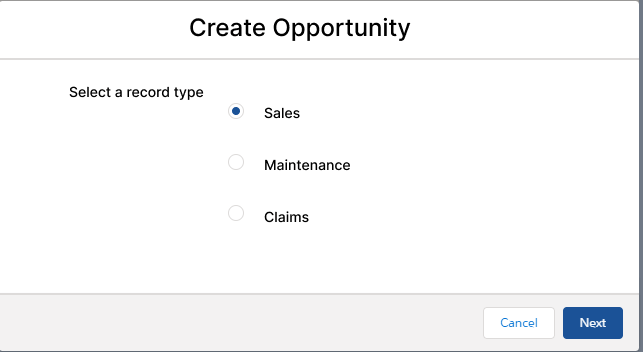 Let's create an opportunity with a record type :Sale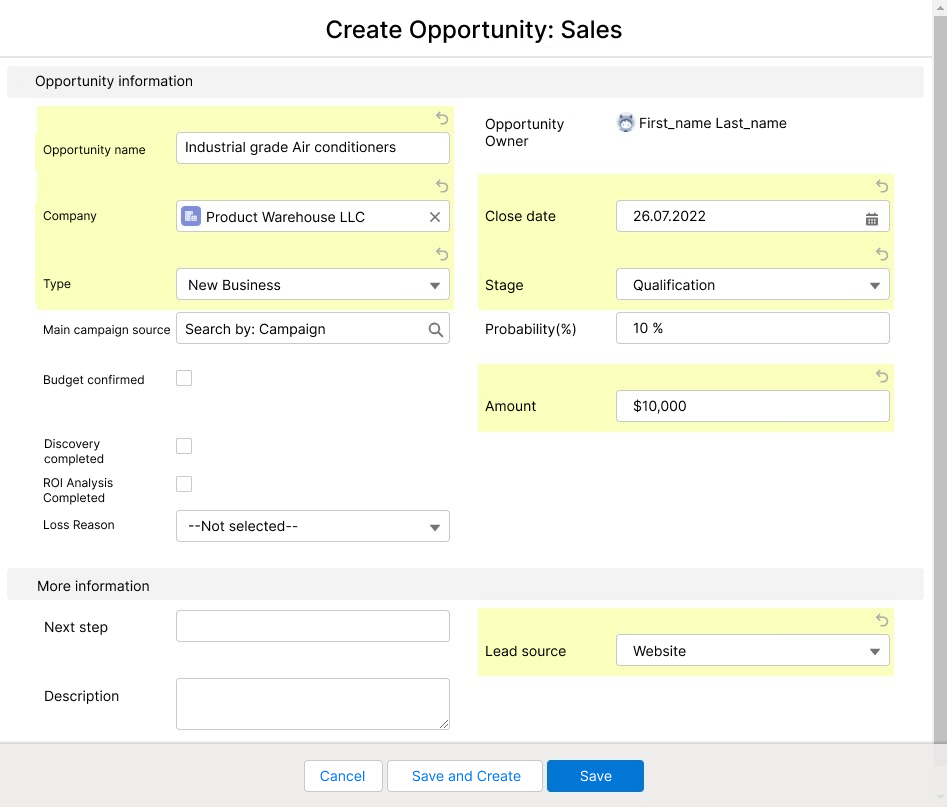 Save.
On the detail section of the Opportunity card, the record type will now be indicated as - "Sales".
After a successful sale, the customer may need maintenance service. Thus, upon completion of the sale of equipment, you can transfer the client to the Maintenance funnel.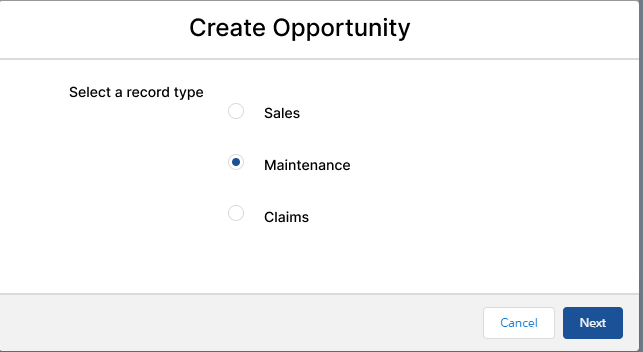 Migrating Sales Process Record Types from Salesforce to Bitrix24 Sales Funnels while retaining functionality
For our client, it was important to automatically transfer customers from salesforce Bitrix24, while saving their current stages in the sales funnel without duplicating them and other "paperwork".
The standard features of Bitrix24 include such solutions (Sales Tunnels and Funnels).
So, how are leads processed and transferred and to other departments in the new CRM.
First, all leads fall into the General deal funnel - a contract for split systems now looks like this.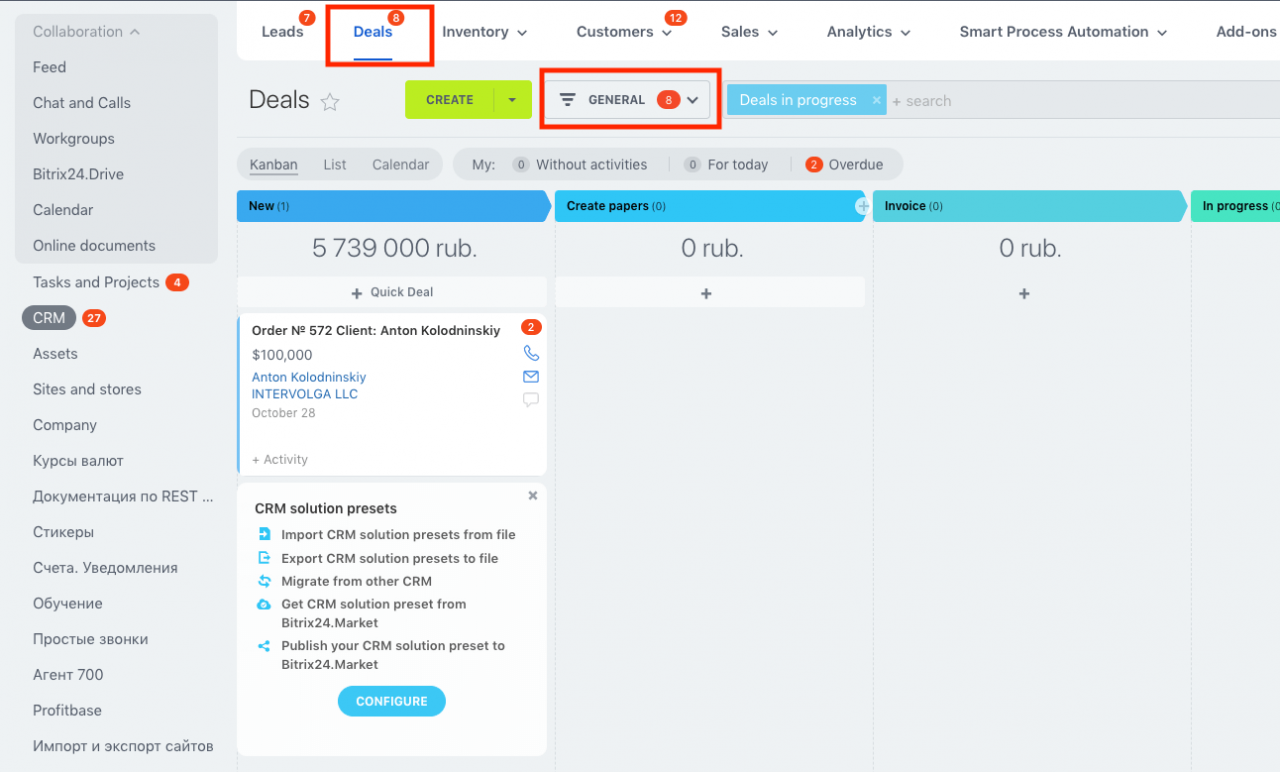 We created the necessary types of deals for the customer.
To do this, click on the "All deals" tab, select "Sales pipelines and tunnels" from the dropdown.



We corrected some titles and also created the sales funnels we needed.

We Changed the title of the General deal pipeline to "Sales", and added "Maintenance" and "Claims" pipelines.

When we return to the "Deal" entity, in the list of pipelines, we can see the newly added funnels.

Also, Bitrix24 implemented Tunnels for transferring deals from one sales pipeline to another automatically. The trigger for moving a deal from one pipeline to another is when a deal reaches a certain stage.
If necessary, access control can be easily configured for each individual Funnel. This limits the ability to view and edit data from related or "competitive" departments of the company.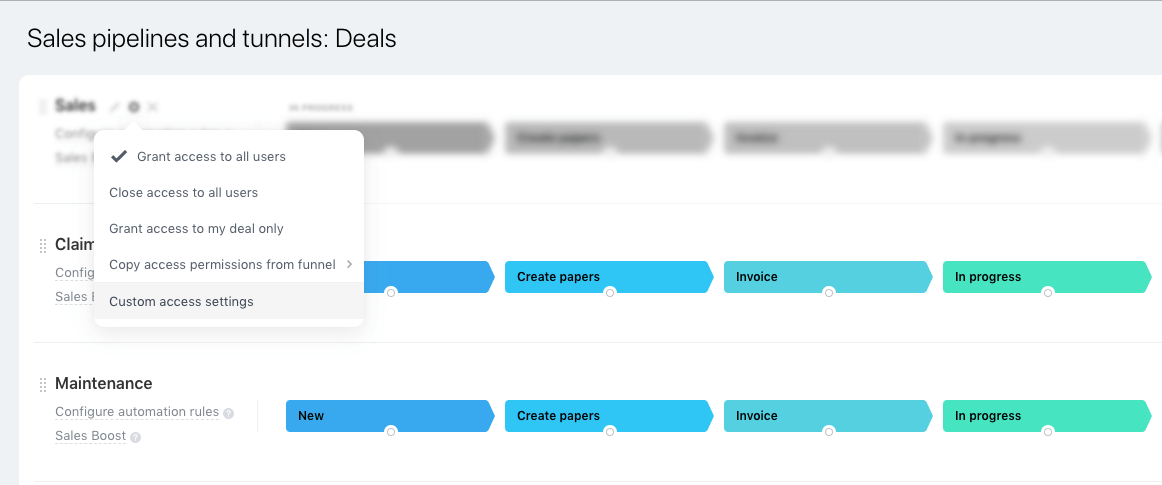 Results and conclusions
When a company offers at least two products/ services, using a single universal sales funnel for the different services is inconvenient. In situations where the same client appears in different pipelines, managers can get confused with documentation, analytics, etc. Smart IT tools and their proper configuration can help prevent confusion and mistakes.
Salesforce is a very convenient and functional system. If necessary, it can be replaced with similar Bitrix24 technologies.
INTERVOLGA will help you migrate from salesforce to Bitrix24 while saving your data. Additionally, we will refine the required business processes and features to meet the needs of your business.
31.10.2022

Stepan Ovchinnikov