Our Twilio SMS module for Bitrix24 received a prestigious award, thanks to our growing number of users, popularity, robust features and functionalities.
Twilio SMS integration module receives Special Recognition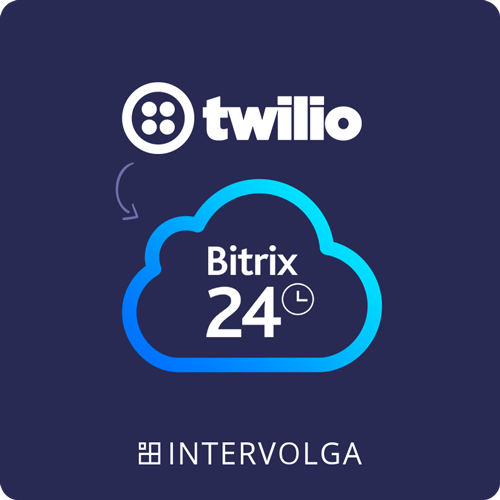 As a mark of its excellence and outstanding service and product quality, our SMS communication software "Twilio SMS to CRM" was given an industry award from a leading B2B software marketplace.
Just recently, FinancesOnline, one of the most trusted and widely known B2B software marketplace, presented "Twilio SMS to CRM" with a Rising Star Award. This industry recognition is granted to communication platforms that have amassed a growing number of users over a short period of time and gained increasing popularity for their robust set of features and functionalities.
FinancesOnline considered a series of stringent criteria and concluded that Twilio SMS to CRM is one of today's best communication platforms ideal for businesses of all scales. The professional team of software reviewers from the said B2B platform also took into account the number of positive reviews and feedback that Twilio SMS to CRM has been receiving in the past years. As mentioned in FinancesOnline's assessment of Twilio SMS, the communication platform is a useful solution that enables large enterprises, SMBs, and independent professionals to connect and interact with customers more conveniently.
Moreover, the review highlighted the platform's capability to allow two-way SMS and MMS messaging and its integration with Bitrix24 CRM. This is a popular feature among many users of Twilio SMS, helping them to improve client relationships and make smarter business decisions. Furthermore, FinancesOnline's expert team of software evaluators also recognized Twilio's capabilities to provide users with a wide range of essential and advanced communication tools.
With 9 out of 10 consumers preferring to communicate with businesses through text message, Twilio has become one of the most in-demand SMS marketing tools today. FinancesOnline's review of the platform also detailed how the app is suitable for growing companies and businesses that need a unified platform for their inbound and outbound messages. This makes Twilio SMS an ideal communication software for businesses that want to ease two-way communications for multiple channels, numbers, offices, and company branches.
Another strength of Twilio SMS that meets the needs of many users is its developer-friendly resources, which allow business teams to send text messages with just a few lines of code. Users can easily connect to different communications channels or continue iterating SMS flows using Twilio's visual workflow builder. Additionally, the platform supports businesses on a global scale by allowing users to send text messages regardless of where their recipients are.
All of these key features earned Twilio SMS a spot in FinancesOnline's list of best communication software today. The platform's enterprise-grade communication and SMS tools enable businesses to improve connections and engagements with their customers. It also serves as a powerful platform that helps business teams receive and respond to all of their customers' needs, issues, requests, and feedback.
That being the case, our INTERVOLGA team and developers of Twilio SMS to CRM would like to take this opportunity to thank FinancesOnline's expert reviewers for holding our platform in such high regard. The honor of receiving an industry award from such a reputable organization is what inspires us to improve our services and deliver better software products in the future.
Also, we want to take this time to express our gratitude to every user who gave us their full trust and confidence. Rest assured that our team will continue providing you with the high quality SMS tools that you need to engage your customers at every step of their journey.
20.05.2022

Aleksandr Davydov

Stephanie Fubara