<p> <img width="1092" src="/upload/medialibrary/dc9/dc9d89898ef80ff9e0ede4e3b01ff4e4.png" height="630" title="Bitrix24 free websites and e-commerce stores"><br> </p> <p style="text-align: justify;"> <span style="font-size: 14pt;">From the Sydney update, Bitrix released a new product as part of Bitrix24: sites!</span><br> <span style="font-size: 14pt;"> It's now possible to build not just a landing page or a multi-page site, but even an online store - with a shopping cart, delivery and payment services, and a link to the CRM in the portal. The feature is available on ALL Bitrix24 plans.</span> </p> <br> <br> <br>
How to create a Bitrix24 ecommerce shop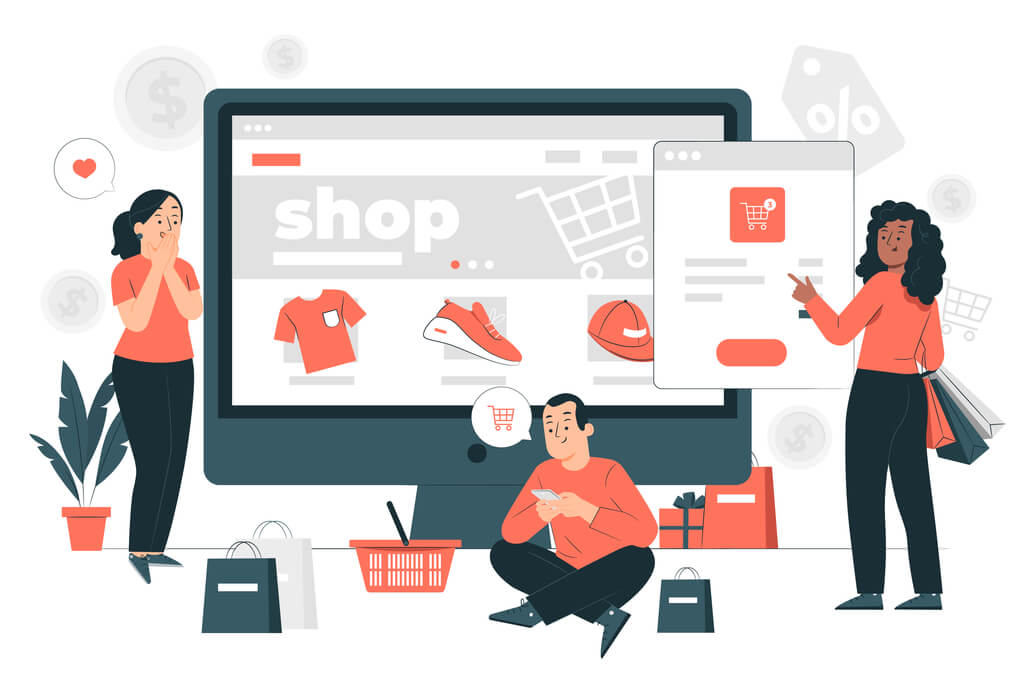 In the Sydney update, Bitrix24 introduced a new feature : Bitrix24 sites and stores.
With this new update, you can build landing pages, a multi-page websites, and even ecommerce stores - with a shopping cart, delivery and payment services, linked to the CRM. The feature is available on ALL Bitrix24 plans.
But how does it compare to other website constructors like Shopify or Woo-commerce in terms of features?
We set up an ecommerce store and conducted an advertising campaign for a client and would like to share our experience with you. We set up the store in 21 working hours.
We will show you process of creating a store in the steps below, but we will start with a conclusion and evaluation of.
What kind of ecommerce store is Bitrix24 stores suitable for?
From our experience, an e-commerce store with a small inventory.
Bitrix24 stores are a perfect option when you're working with a small budget, and have a lot of time.
How Does it work?
With a small variety of products, and a fairly unchanging catalogue, yes! it works perfectly.
With a huge variety of products, constantly changing inventory, it also works, but it will require a lot of manual labour.
Pros.
It's free. This makes up for any disadvantage in our opinion.

The store works fine

The shop is connected with your CRM.

You can connect payment and delivery services.

It can be integrated with 1C (We will talk about this in another article).

The boxed version of the store can be modified.
Cons
Store management - the settings are complex, intuitively incomprehensible.

There is no instruction or documentation

Orders are not converted to automatically to CRM deals! How is this so?
The Process of creating a Bitrix Online Store
That said, Let's get into the process of setting up a store from scratch.
Store design
We decided that we would have 4 products: chairs from precious wood species.
Like every online shop, it would have:

the main page,

a catalogue page,

a detail page for each product,

a shopping cart,

a checkout page.

If possible, payment and delivery,

Order statuses - to inform the buyer about changes in order status.



The Store web address/ URL
In cloud versions of Bitrix24, you can manage the portal url. On the creation of a Bitrix24, a random url is generated. This url can be changed ONLY ONCE!
We named the site "Ori.bitrix24.ru". In the portal, this name appears correctly. But the store was automatically assigned the address "b24-8ltqx6.bitrix24.site".
This randomly assigned url can be changed, and you can connect a purchased domain to it or get a free domain from Bitrix24 by upgrading to a paid plan.
Site creation
On the page that appears, select "New Site"
There are tons of templates to choose from. You can also choose to create your website from scratch. For this, select "Empty Template".
We chose to work on a blank canvas.
Settings and management of blocks are mainly carried out on the "front-end" or "face" of the site, while the portal serves as the "administrative panel".
Home page design
After creating the site, you need to customize the appearance and fill the pages with content. Choose a block, Insert product images, write a title, descriptions, etc. Everything is simple and can be edited.
There are trendy filters for images available just like on "Instagram"


Filling the store catalogue with goods
After setting up the main and "about us pages, the next thing is to fill the catalogue with products.
We decided to use a demo - we deleted unnecessary items/ sections and added our own
Where can the catalogue be found?
online store -> select the store you want to add a catalogue to -> commercial catalogue.
It's important to note that all the stores you create share a common products catalogue, it is also used in CRM. Probably, it would be problematic to do otherwise, but a single catalogue also means the same set of properties and types of properties for goods. We consider this a disadvantage.
When creating the second (and third, and fifth) store in the same portal, the previously created catalogue is copied without declaring warning. If some products were created by editing the demo products, they will be "reset" to their original state: all the editing you may have made will be erased.
It is also impossible to edit and use demo properties - types, names, etc. All these are "reset to default" when creating a new store.
Therefore, we advise you to create your own directory, instead of editing the demo. This way, you wouldn't lose content
One important advantage of Bitrix24 Stores is that Trade offers, SKUs, are supported. Managing properties and editing products is similar to the "Site Management" version.
In the template used, one product and its trade offers are displayed on the main page. Switching between SKUs is carried out by clicking on the displayed property "size". We renamed the property without any problems, but when we changed the type from a list to a number, it ceased to be displayed.
We searched for customization or a template to use for 20 minutes but didn't find one.
We had to build from scratch.
You can also choose the appearance of products
We created four products, filled in properties, set prices. One product with offers, the rest are simple. The main page is completely ready.


Creating and setting up a product catalogue in Bitrix24 ecommerce stores



Each page is created in the same way as the first, the main one. You can either select a template for the entire page and edit or build from scratch.
There is a ready-made "product catalogue" block, but we chose to build from scratch.
The products are displayed normally
The used header block does not allow deleting the link button. You can delete the label inside the button, but not the button itself.
As with the main SKU, this is weird and annoying. Of course, you can assemble a block yourself in HTML, but then this should also be achievable using the constructor.


Setting up a product detail page
In the ready-made "clothes" template, the products have detailed pages, and when an element is added to the info block, a new detailed page is created automatically.
From our experience, this didn't happen. The automatically generated link to the detailed page is incorrect and it is completely unclear where and how it is controlled. Our block looks like the template block, but works differently - when we clicked on a product, it didn't lead us to a product detail page.
So, we did this manually. the process is similar to that of creating the catalogue page - we take the "catalogue product" block, add a header and a footer. It worked!
Creating navigation
The catalogue menu item on the main page directs to the main page. Links from an item on the catalogue page to the product detail page directs to the main catalogue. The menu items do not automatically direct to the correct pages. You need to do this by hand.
After creating a detailed page of each product, you need to go through and place links everywhere. Therefore, we recommend this stage as the last.
So far, everything done in one form or another could be done on Bitrix24 stores.


Store settings. Payment, delivery, shopping cart, checkout
When you create a Bitrix store, a shopping cart and checkout pages are generated. But editing them does not give any access to store functions. You can access the settings here:
The settings are similar using a "Site Manager" version. The difference is that if you use a "Site Manager" you can expand the list of deliveries and payments, and in the cloud version, there is a limited list of services.
Delivery
You can add the different delivery methods that your store offers.
Payment
Bitrix24 ecommerce stores support some of the most popular payment methods.
What other features do Bitrix24 stores have?
It's possible to configure order status, VAT rates, categories of payers, create custom user fields and others.
Coupon codes work too.
At the moment, it's not possible to set up Discounts (probably because Bitrix stores is still undergoing development)


Testing our Bitrix24 Ecommerce store
Everything is ready. Everything is set up, we place an order.
It works!
All prices are calculated correctly, including the cost of the delivery method chosen by the buyer.
The order ended up in the "online store" section of the portal.
The order we placed did not create a "deal". This was a bit strange. We hope that this is also in the works.
The buyer was saved in the CRM as a contact:
what we noticed was that if the buyer's email already exists in your CRM, and they use a different name for each order, all the orders will still be attached to the first created contact.
This is good!
Ordering
The order is visible in the portal, you can change order, payment and delivery status. You can also edit the order in the portal. Connect it with portal entities - tasks for example. Orders cannot be included in business processes.
The buyer doesn't receive notifications about changes in order status. There is no feedback from the store to the buyer to let them know their order is being processed. You have to set this up manually.
There's no user account though, so customers can't monitor their orders or see their previous purchases. We hope this is in the works.
What hasn't been

tested in Bitrix24 stores?
An exchange between payment systems, delivery systems and the CRM. We need to make a real payment, delivery, monitor the return statuses the system returns (they must be updated in the portal).
P.S The statuses themselves are present. What we need to test is an exchange between systems.
What's missing in Bitrix24 Stores
Built-in statistics

Meta tags need to be customized on every single page. There is no general setting for the whole site.

There is no appearance editor for fonts in the constructor. You can embed your own CSS, but can't change the Arial font button to Times New Roman.

You can only integrate it with Bitrix24 CRM - Which is not strange.

There are very few ready-made templates.
Our conclusion on Bitrix24 Sites and Stores
Bitrix24 stores isn't perfect yet, as it's still in the beta stage, there are several problems, but for a small number of products, and some customization, it would work just fine.
We spent 7 working hours setting up the store, with not very impressive results. This excluded writing texts, checking cross-browser compatibility, and adaptability for different devices and screens.
Another 8-10 working hours would be required to patch the most serious holes and create graphic elements. In total, you'd need at least 17 hours of an experienced manager and studio designer, which is not too different from the 21 hours spent on a real project with which we compared.
You need to have a good understanding of the structure of Bitrix and Bitrix24, which goes far beyond the knowledge of a content manager, to set up a proper store. An Instagram account manager can't handle this task
If and when bugs are fixed and new features are added, the store will be better. And for the same amount of time needed to set up a site using a site manager, you can get a working store with delivery and payment services.
For more information about this article, or setting up an online store without having to worry about all the issues mentioned here, please send us a message on the form below.
INTERVOLGA is a team of highly specialized professionals that have a wide range of Bitrix Competencies.
We'd love to help you actualize your projects.
04.03.2021

Vasiliy Shevyakov