Twilio SMS to CRM module integrates Bitrix24 and Twilio, so you can send and receive text messages in Bitrix24. Here are instructions on how to install it.
Twilio Inbound SMS for Bitrix24: Module installation guide
Our module allows you to receive Twilio inbound SMS in your Bitrix24. The messages will be attached to CRM entities and displayed on the CRM card.

With open channels integration, inbound SMS can be received in continuous chat threads.
How to install the Twilio Inbound SMS module

You can download the module from the official
Bitrix24 Marketplace
website or from within Bitrix24 CRM.
You need to have ADMIN access permissions to install applications.
1. From within Bitrix24, On the left menu bar, select "Market"

2. In the search bar, type in "Twilio SMS to CRM"

3. Agree and Install.


4. Refresh the page. If the module appears in the left menu, you have successfully installed it.



How to integrate Twilio SMS to CRM module with your Twilio account
The "Quick start" tab has instructions for setting your webhook from your Twilio account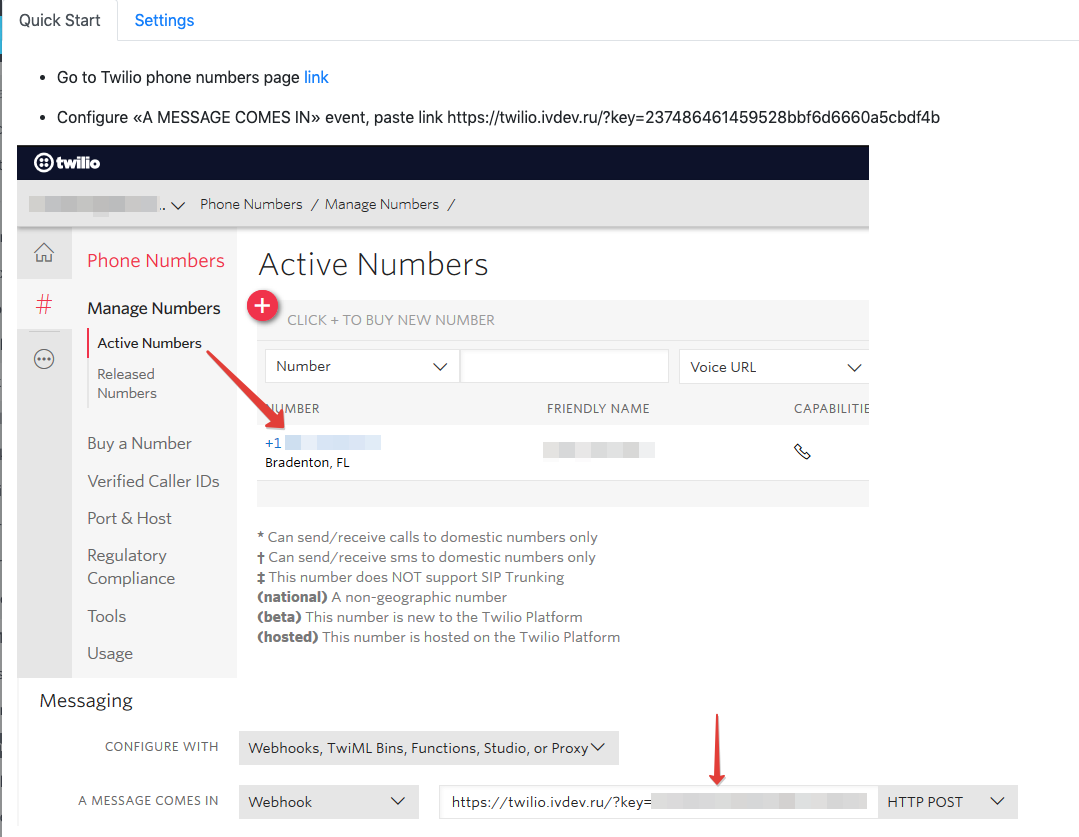 Please note:
In some cases, the generated webhook may have 2 "ru/", like this:

https://twilio.ivdev.ru/ru/?key=b1ea4e3ac15.


In this case, please remove 1 "ru/", to get something like this : https://twilio.ivdev.ru/?key=b1ea4e3ac15.





When pasting the webhook in "A message comes in", change HTTP POST to HTTP GET
How to Configure Receiving entities for Incoming SMS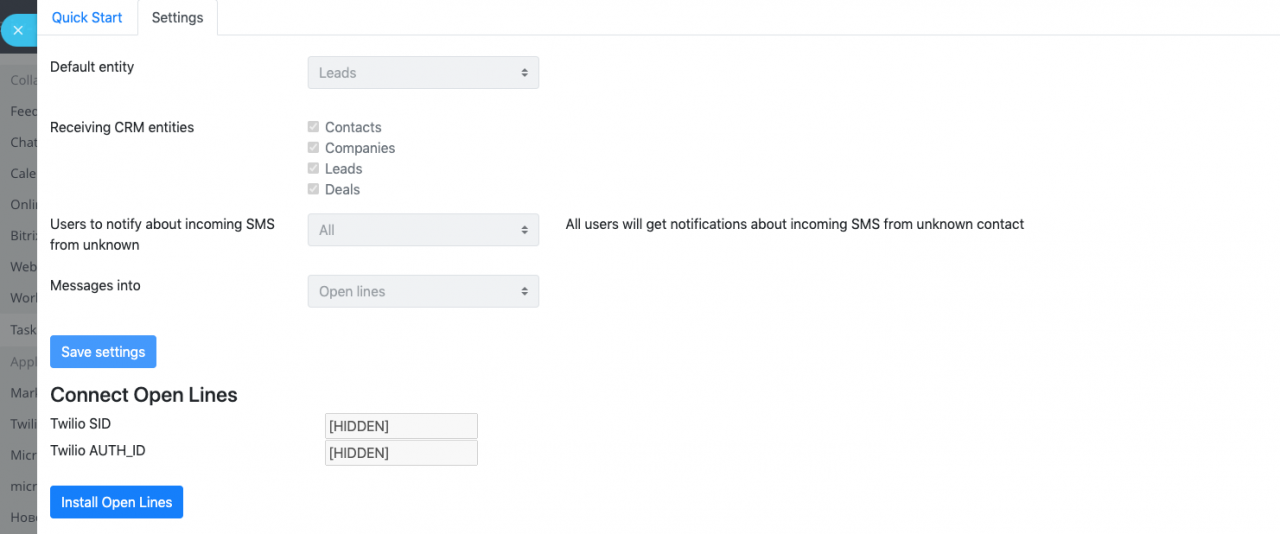 1. Default entity - What entity should be created when there's a twilio inbound SMS from an unknown number?
You can select Lead or Deal.
2. Receiving CRM entities - What entities should a twilio inbound SMS be attached to when there are several entities with the phone number of the sender?
Incoming text messages can be attached to Companies, Leads, Contacts, or Deals.
3. Users to notify about incoming text messages from an unknown number - who should receive a notification of a Twilio inbound SMS?
You can select from Recent users, Company structure or Search for a name. When you find a name you would like to add, click on it, and they're added (they appear in a panel on the right). These people will now receive notifications of incoming SMS.





To stop a user from receiving notifications, simply click on the "X" beside their name, and they will be deleted.


4. Open Channels
When you connect the module with open channels, a chat thread will be opened when there is a twilio inbound SMS.
MMS will also be received in this chat thread.
When one of your Bitrix24 users responds, the module sends the response to your client in real time.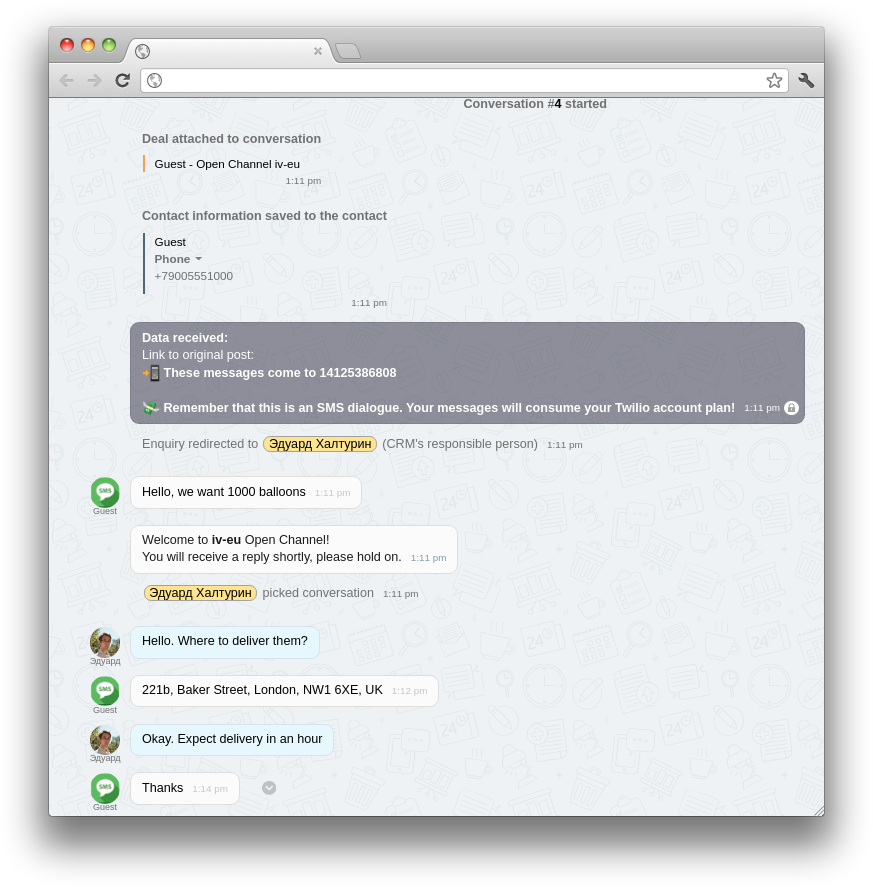 For more information about the Inbound Twilio SMS module, leave us a message
We offer 14 days full access trial
07.11.2019

Aleksandr Davydov