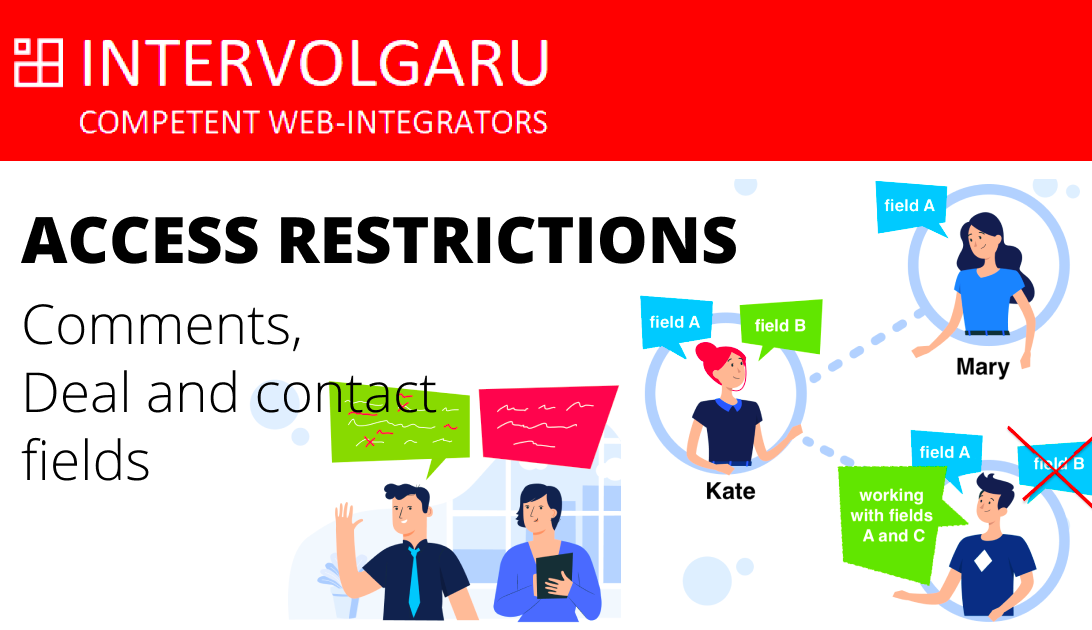 Mary, a sales representative leaves a comment on a deal card and then, she changes the deal stage. In this new stage, Oliver, her colleague becomes the new responsible person.
Oliver then edits Mary's comments, but it appears as though Mary was the one who made the edit!
With standard CRM functionality, this is allowed.

You can imagine the confusion and problems this can cause.
Our clients expressed their wish to have functionality in Bitrix24 that would prevent such, and also allow separating user accesses to Deal and Contact fields - to grant certain users access to fields while other users are restricted.
We listened.
This article is a description of our solution
Elena Fedianova