Our client is a modern well-organized factory that actively uses IT tools and works in accordance with International Quality Standards (ISO). In fact, the enterprise carefully regulates and applies business processes. The sales department works according to several dozen standard regulations There are separately stipulated procedures for working with wholesale buyers. Of course, a successful enterprise is more than regulations, but regulations are an important instrument of order. So, what was missing? Why was it necessary to implement Bitrix24?
Bitrix24 Implementation for a Large Enterprise
This is a case study of our Bitrix24 implementation project for an enterprise.
In accordance with the signed NDA, we cannot mention the sphere of our client's business activity, share screenshots, voice recordings, or any specifics in general.
You may be interested in our Bitrix24 license and implementation package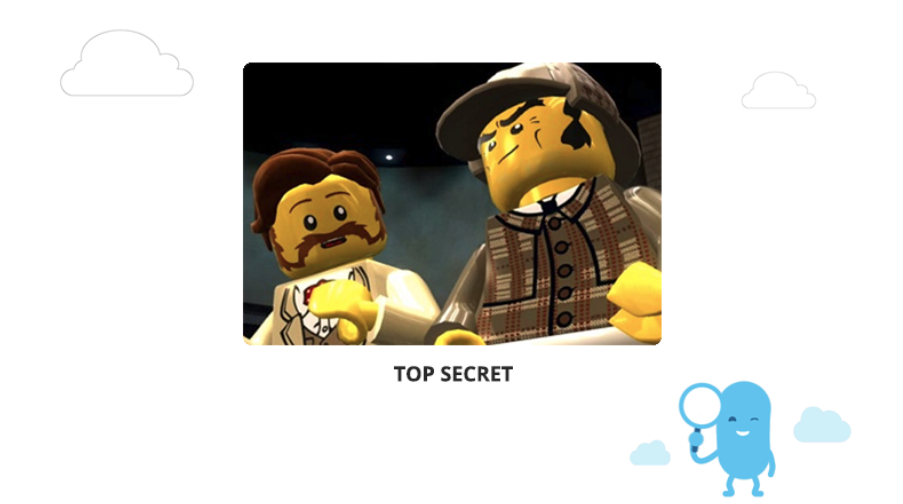 At first, it seemed this would be a problem as it wouldn't allow us to share our experience on this project.
But while preparing this material, we realized that specific addresses ,screenshots, a lack of attachment to individuals and a specific enterprise does not stop us from making some important and meaningful generalizations.
In the end, it is perhaps for the best that this account of a successful Bitrix24 implementation in an industrial enterprise will be told without details.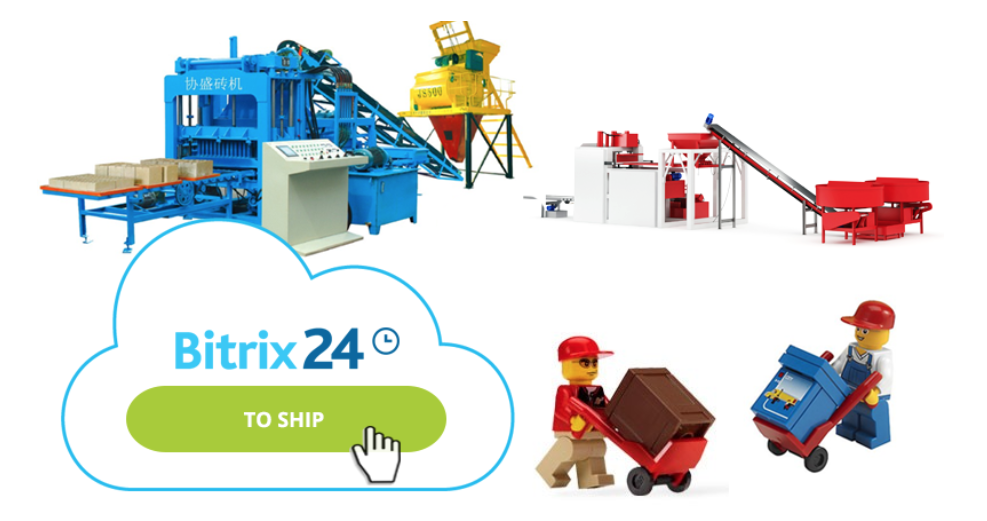 How the client chose Bitrix24
About our client
It is a well-organized modern factory with a large warehouse, constant influx of large orders, and constant shipment. The factory is divided into production and office sections.
The company actively uses IT tools, and works in accordance with International Quality Standards (ISO). In fact, the company carefully regulates all its business processes.
The sales department works according to several dozen standard regulations and there are separately stipulated procedures for working with wholesale buyers.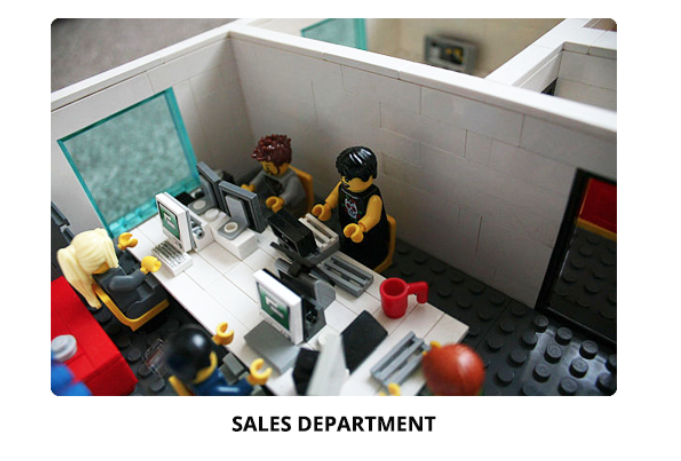 Of course, a successful enterprise is more than just regulations, but it's an important instrument of order, which our client had.
So, what was missing? Why was there a need for a unified system? and more importantly, why was Bitrix24 chosen?


The business goal of implementing a unified Information system - Bitrix24
Implementing a unified information system in any company is a revolution. It goes beyond technology and database.
Implementation of any system in a company always affects people and their relationships with each other.
On the one hand, hiring a contractor for the implementation is an easier path, as they are not connected personally with the team and are not influenced by their personal relationship with them.
On the other hand, It takes understanding the dynamics and traditions of any team to be able to make meaningful changes. Otherwise, it's easy to make grievous mistakes and make their work even harder.
A good technique for avoiding this situation is to understand from the very beginning the main need(s) of the customer - The business goal(s) of the implementation.
If you know the business goal, you can understand whether a new introduction would hinder or help to achieve that goal.
We identified the business goals and key implementation elements. The most important needs for our client were -
Ease when working with dealers in the CRM, and

Automation of the "application/order processing" workflow.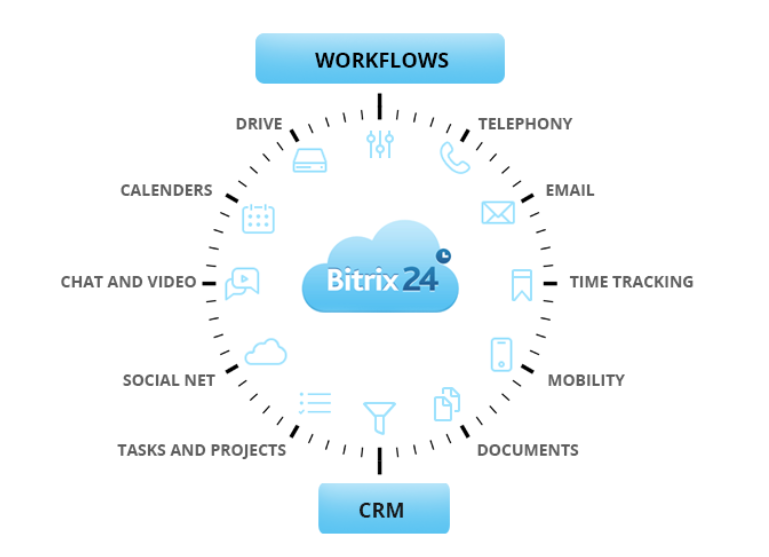 Tasks included in the Bitrix24 Implementation project
Creation a single unified information system for the sales and marketing departments of their company, and for the several hundred employees of their dealers;
In Bitrix24 terminology - a CRM, Company Drive and internal communications, training for personnel, internal regulations.

Coordination of deliveries for dozens of dealers and distributors.
Important!
Provide access permissions and control according to our client's agreements with the different dealers on the division of areas of responsibility. Each dealer should have access to view only his deals and contacts.
In Bitrix24 terminology - Drive, CRM access permissions, CRM workflows in the feed.

Creation and automation of business workflows for the sale of equipment and the transfer of defective equipment for repair;
In Bitrix24 terminology - Business processes (aka workflows).

Configuring Access of stakeholders to certain portions of the CRM based on regulations.
Bitrix24 Drive and regulations.
The customer came with a good understanding of what they needed.
The major decision was to choose an implementation path.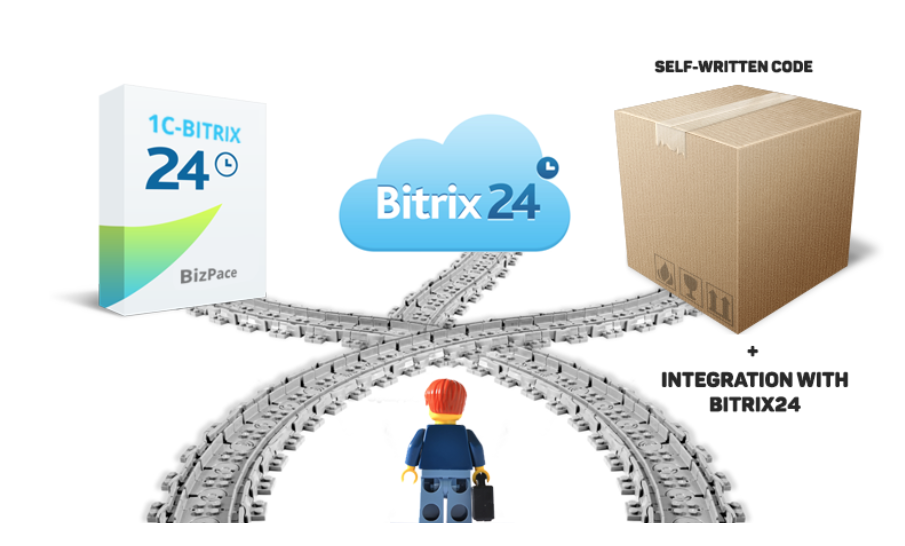 We always recommend starting with the cloud Bitrix24 solution.
Why? It is cheap, convenient and practical.


Chosen, bought, let's begin!
We have described the Bitrix24 implementation procedure several times. Here are some that may interest you:


Now, we'll tell you how we implemented Bitrix24 for this enterprise.
By the way, we are geographically remote from the Customer and have never met with their employees, although after several months of work we began to recognize everyone by their voices :)


How to implement Bitrix24 in a factory
1. Install the Bitrix24 CRM in the cloud.
buy a license key from INTERVOLGA and register

In this case, a second-level domain was connected, which isn't a request we get frequently.



2. Upload the company structure to Bitrix24.
This can be done automatically by integrating Bitrix24 and Microsoft Active Directory, but in this case they just entered it manually.
3. Create the necessary workgroups for task assignment, invite members, develop and introduce regulations together with consultants, conduct mini-training.
Side Note:
Almost all our clients request for "training" at the start. We kindly agree, name our price, and begin the process. A week later (sometimes after the first training session) it turns out that there was no need for a training in the first place. The most enthusiastic employees already understand how to work with the system and cheerfully poke at all the buttons. In no time, everyone understands how to work with the system.

Our Conclusion from this: The basic functionality of Bitrix24 can be learned almost "immediately", but the development of regulations and automation of business workflows requires external experts.
4. CRM configuration for factory managers and the dealers' managers.
Special features:
Aside from the employees of the factory itself, dealers' managers and distributors are also registered in and work in the CRM. They have slightly different access permissions and very different prices.
This was done to allow dealers to create orders themselves. Orders were implemented in the form of deals. The plant manager confirms this deal, i.e. moves it from the "In progress" stage to the "Completed" stage.
In Bitrix24 cloud, there is no way to restrict a user from changing a deal stage. We implemented this custom feature - we introduced a regulation.
If it is important to restrict such actions, we recommend using Bitrix24 workflows in the feed or in Lists.
We configured the CRM's access permissions such that
dealers cannot see the orders of other dealers,

factory managers can only see the orders of the dealers with whom they have direct business dealings.
5. Business Processes / Workflows
Since it is impossible to create standalone documents in the CRM (ie, you can only attach them to the fields of existing Entities (Invoice, Offer, Deal), we decided against using standard Bitrix24 business processes
We rather implemented 2 business processes separately in the Lists section of the portal.
"Application for the supply of products" and

"Return of a product under warranty"
6. Creating a separate section for all Business Processes and workflows
Following on Step 5, to make their work even more convenient, We moved these workflows to "Business processes in Feed", so that all performed actions, which are related to these workflows are displayed in the Feed
Examples of automated business processes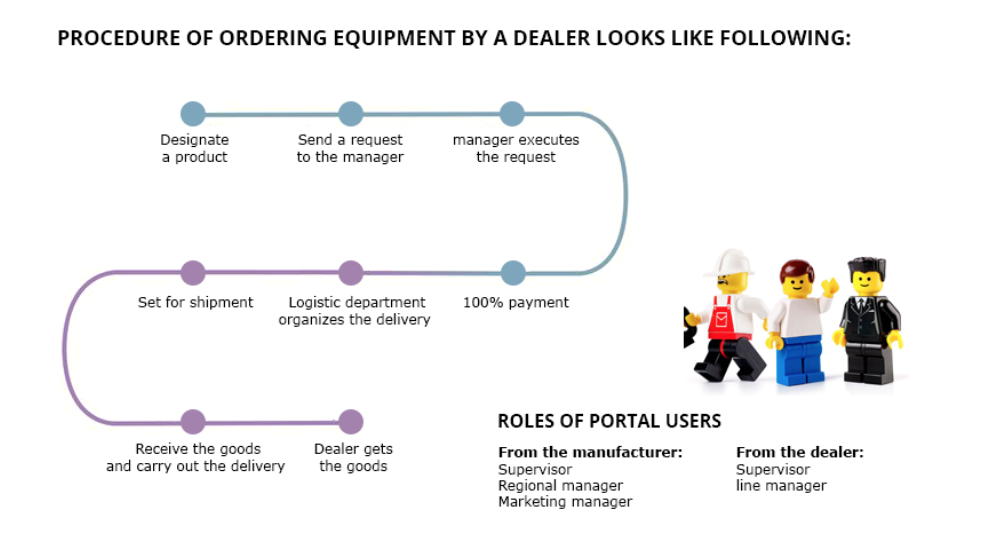 Of course, the client knows everything about his company. Much better than any consultant or specialist he may hire. While an external expert (in this case, an INTERVOLGA employee) understands Bitrix24, its capabilities and limitations much better than the customer, and has the necessary experience.
So, what do you do in such a situation? How can we utilize the skills of both parties?
We have a procedure for interviewing the customer and defining the processes in the company, which yields good results if we may say so ourselves.
We defined
what Documents exist, who they are created by, etc

Roles,

Statuses,

Notifications and

Tasks that are involved in the different work processes of the company.
These concepts are clear to the customer and easily fit into Bitrix24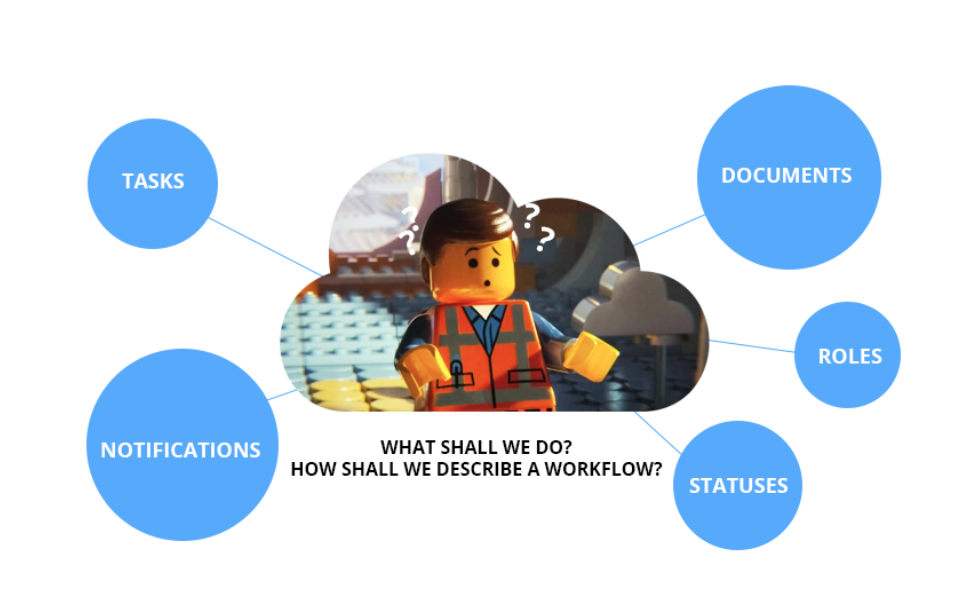 Testing and launch
We first implemented the processes on our "development portal".
Then, after testing, our client's employees transferred the processes in the form of a parameterized file to the client's portal. This can be done, but it is much faster and easier when the Customer gives administrative access to his portal.
In our experience, at first, our clients are reluctant to give admin access to their Bitrix24 portal (which is understandable), but after 2-3 "manual" transfers of processes to the client's production portal, almost all clients give administrative access. And we do not abuse this privilege.


Results of our Bitrix24 implementation for an industrial enterprise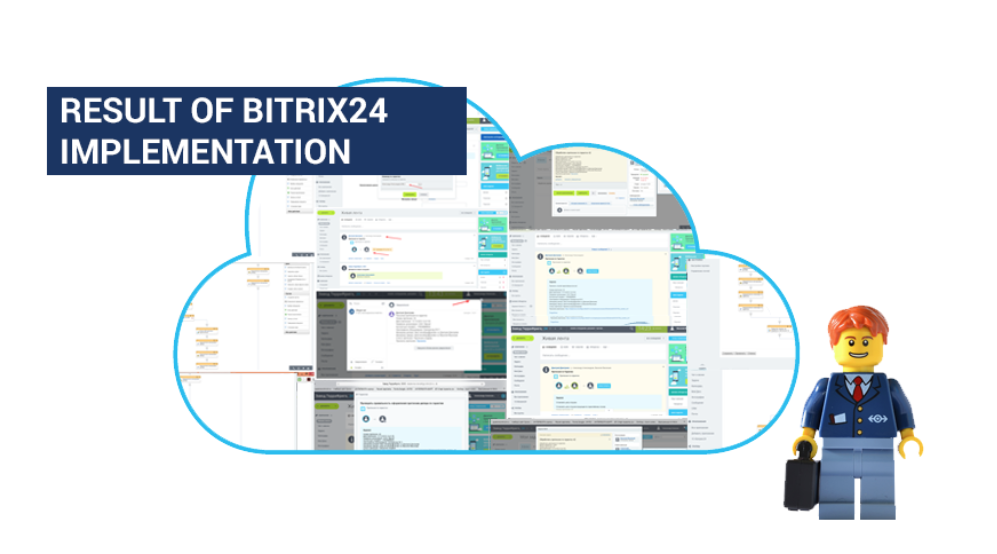 The enterprise works on the Bitrix24 cloud. Migration to Bitrix24 On-premise is in consideration, but not a priority.
Several dozen employees and several hundred dealers actively use the workflows and business processes we implemented.
Note to Directors:

The task to automate workflows always looks like a "small diagram" and "half a page of text".
We always prepare technical specifications, reformulating a business task into specific items: documents, statuses, steps, interfaces.
The total labour intensity of preparing a technical specification is 20-25 hours (rarely more than 30).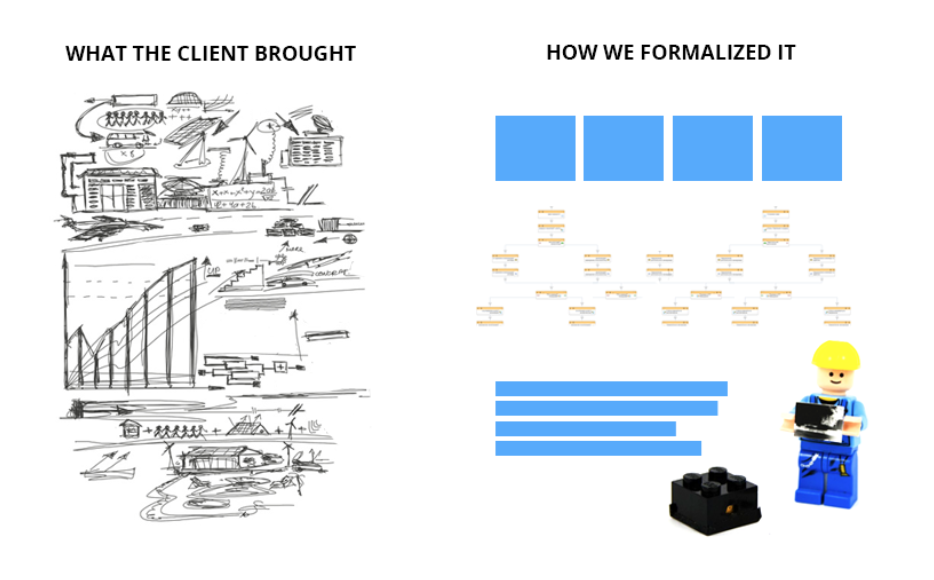 This implementation project took just under 3 months.
The enterprise now uses Bitrix24 drive and internal communications more actively. It also plans to introduce several new workflows.
The client was impressed with our work, and we felt accomplished.
You may be interested in a Bitrix24 implementation

Write us!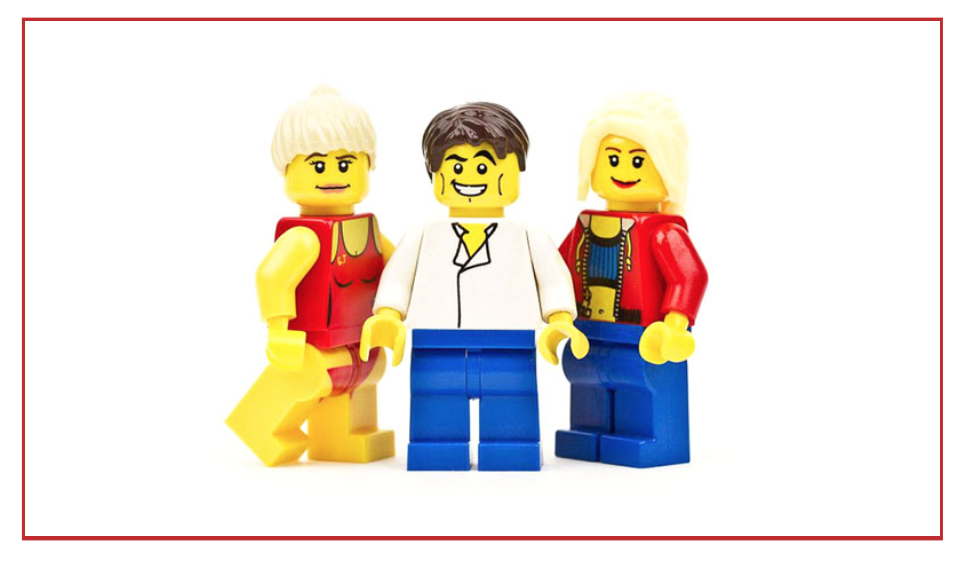 14.05.2021

Stepan Ovchinnikov

Mikhail Filippov

Aleksandr Davydov