Bitrix24 implementation for Sales Department
Who is the article for?
The article is written for heads of sales departments. The information is useful for IT directors who are looking for features to boost sales .
Heads of sales departments pick up sales information, seek for sales growth and sales team efficiency.
We will tell you how to customize Bitrix24 for the objectives.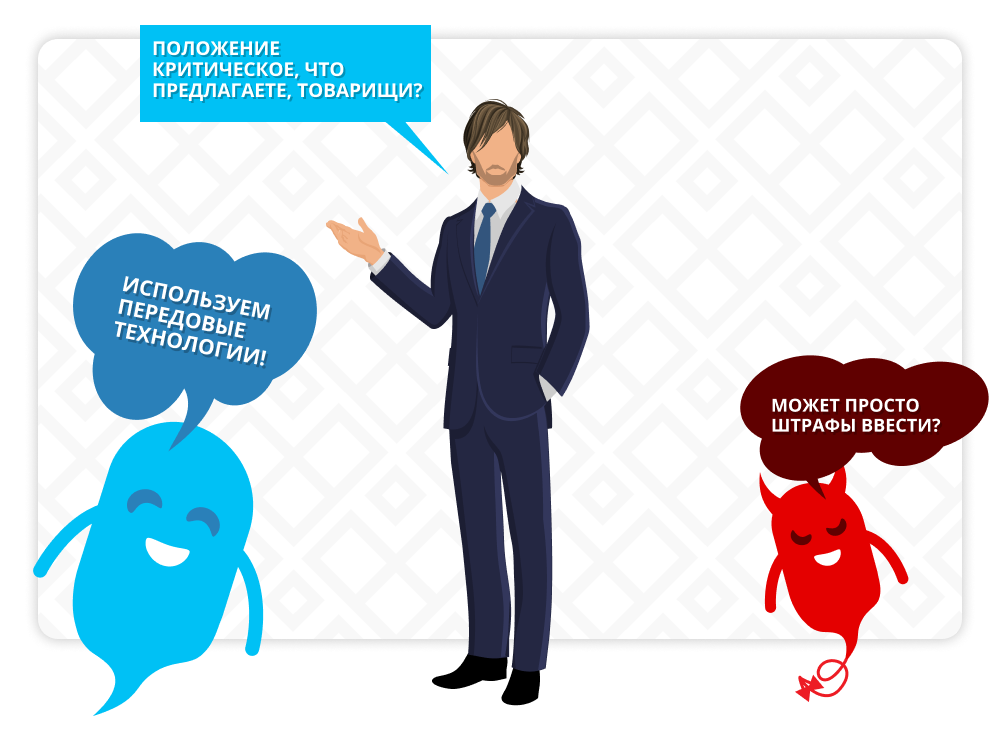 Do you need CRM? Is Bitrix24 suitable for your business?
Why do you need Bitrix24?
Bitrix24 helps pick up, store and analyze the following information:
Where is your client from? How did they find out about your company or product?

What have your sales managers already done?

What was negotiated?

If the client decided to choose the competitor's product, then why?

How many transactions were there ?

What were the problems?

What should you change?
At the moment without the CRM system everything is processed by employees themselves.
Good managers save that data at Excel, at e-mails, etc.
That is good, but not enough.
A manager can resign. In that case you might lose the clients' history. As for b2b long-term negotiations you can lose all important information about the contract and, eventually, lose the sale.
Besides, without the CRM system you don't have enough information for reports and KPI estimation. It is not correct to only estimate KPI via revenue. What else? Calls and e-mail letters are not tracked. In fact, you only find out about the clients in sales reports.
For compiling more information some companies set up new departments.
It is difficult to make the right decision without an accurate report. Heads of sales department, CEOs, company owners feel pain.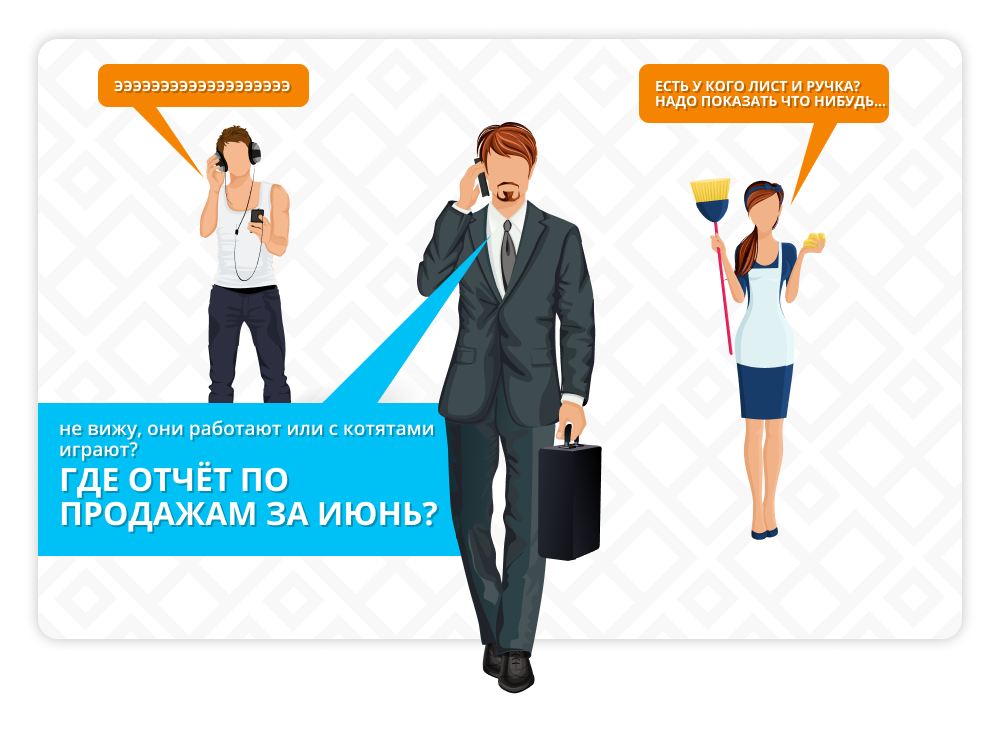 What is Bitrix24 profit for business?
Usually companies want:
save clients' requests at one place,

save interaction history between company and clients (meetings, calls, e-mail letters),

process clients' requests via standardized procedures,

receive notifications and alerts automatically via robots,

have clear reports.
In sales it is important to have clarity, controllability and sales growth.
After a while you'll get an opportunity of digital marketing, Facebook and Google remarketing, estimation of advertising efficiency and more. But the first is orderliness.
Owners and Sales Department heads tend to drive implementation. They clarify objectives and are willing to drive changes.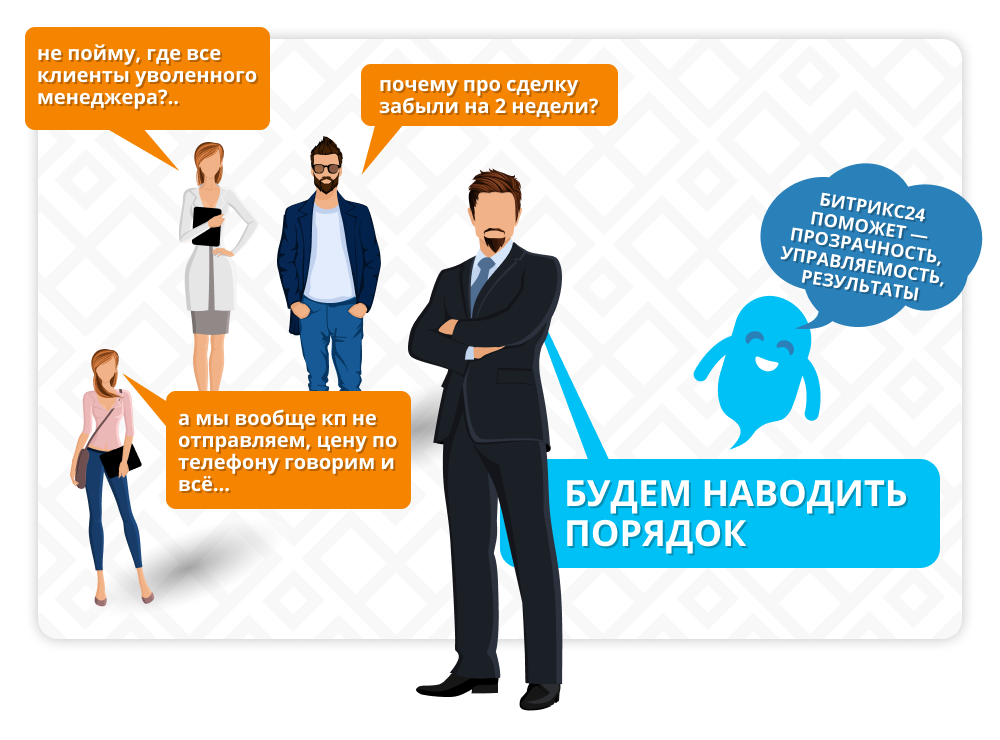 Exploring
Exploring is the most responsible stage of CRM implementation. It is necessary for finding out the current "as is" status and reaching the agreement for "to be" status.
INTERVOLGARU sends a consultant to a customer for 1-2 days. This time is for briefings with key employees. Then we construct a large-block plan of further implementation. The mission is challenging that is why the best employees execute it. Usually those are the CEO or one of the INTERVOLGARU's department managers.
You may do this procedure on your own. This is a questionnaire to help.
To prepare an implementation:

Describe stages;

Schedule installation;

Enumerate business processes;

Find out possible integrations.

In order to observe sales processes you should think over and reply the following questions:

Where do people find your company or products? What are our client sources?

What are the employees' roles in sales at our company?

What input data do we have? Where from?

What procedures and actions are executed at sales stages?

What external systems are involved?

What documents are formed? How are the documents kept?

Do you have metrics for execution quality? Do you track the changes of execution quality?

What are the problems in sales process? What are the losses? Working hours? Information? Controllability? Customer happiness? Something else? Why do you decide to introduce automation?

What do you want to change and improve?

Which processes are bound?
Don't forget to fix the results of observation and discussions. We recommend that you use Google docs for that. The service allows to edit doc for several people at the same time. That helps to begin and finish quickly and fix all the information. Everyone writes a part and comments. Via access settings you easily share the doc with ak@intervolga.ru or filippov@intervolga.ru for estimating your implementation request.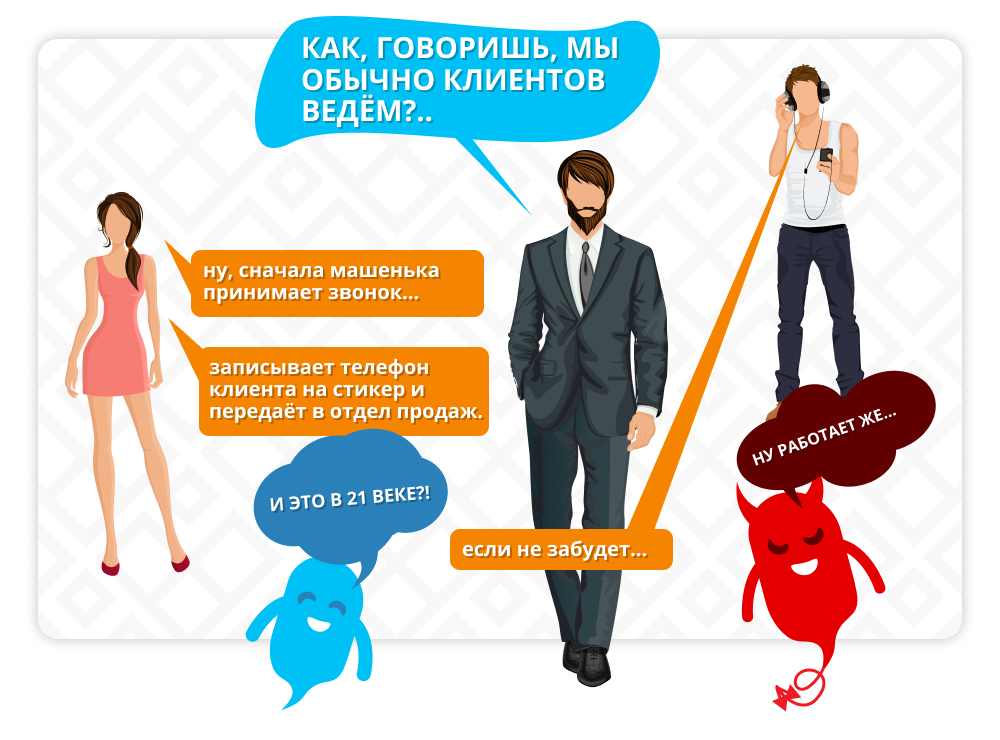 The plan
Imagine you have observed the company and reached the agreement about the implementation goals with your colleagues.
Now you should plan the implementation. What will you do? You need an agenda.
From that moment you need professional help.You should know the technique to move further.
This is a sample questionnaire for the small task "Bitrix24 and website integration":
Which website pages and forms will be the sources of inquiries for Bitrix24?

What is the website platform (Wordpress, Joomla! etc)?

How are forms implemented?

Which Bitrix24 page should data be imported to?

Should we send UTM-tags to Bitrix24?

Who will be responsible for a new inquiry?
Below is short plan for all implementations.
«All data into Bitrix24» — quick start;

«Business-processes» — optimization of most labor-consuming ones;

«Information exchange, automatic document generation, complex automation» — the most important stuff for a company;

«Maintaining order» — necessary part for increasing benefits.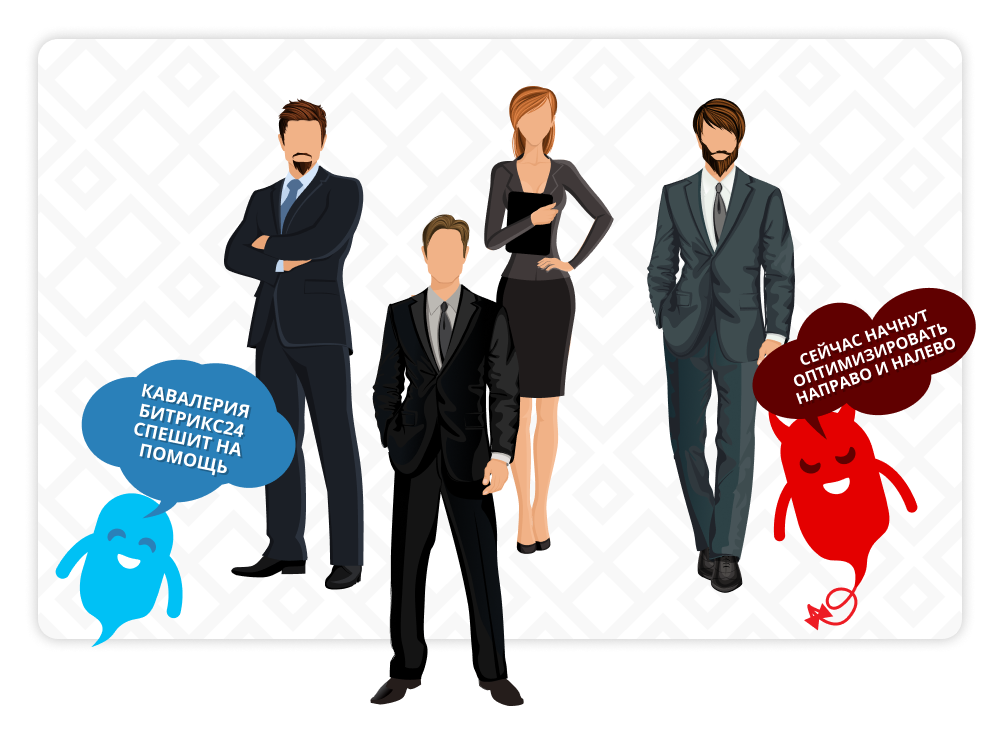 Work details — the first stage — everyone at Bitrix24
The first stage is most important. The success of the implementation depends on that stage.
The main task is to customize the most important CRM parts quickly, encourage employees to work by a new algorithm using Bitrix24.
A key advantage of Bitrix24 quick start is that the implementation will bring quick benefit. Everyone will see the result and understand the necessity of changes.
There are specific tasks for the first stage:
Task

Details

Installation and basic customization

Server tuning

Bitrix24 installation

Basic function checking

E-mail function checking

Bitrix24 backup setup

Proactive defense setup

Certificate SSL installation (necessary for telephony and applications)

Primary import of data

Contacts and companies importation. In simple cases contacts and companies are uploaded once from an Excel (or .csv) file. There are no links between the entities.

In other cases we have to integrate with accounting system via programming .

CRM customization

Setting up stages and fields of deals, companies, contacts;

Existing clients database uploading from an Excel (or .csv) file;

Reports tuning ;

Robots, triggers, automatic tasks setting for deal stages

Bitrix24 and website integration

Bitrix24 and website feedback forms integration

Bitrix24 and e-mail integration (IMAP)

e-mail tracker

e-mail connection guide for employees

Website open channels

At first connect all channels then disconnect unnecessary channels

Telephony




There are options:

Bitrix24 telephony;

SIP-connector telephony;

Third-part telephony application or Asterisk-based PBX;

Customer's telephony integration

Employees training

CRM user regulations

Key employees training
The plan consists of four stages:
Installation and basic Bitrix24 customization;

Primary import of data;

Integration Bitrix24 with leads sources;

Bitrix24 training for employees.
After that employees will start working in Bitrix24.
Every lead will be picked up at Bitrix24. Bitrix24 will inform a supervisor about every fail in inquiry processing.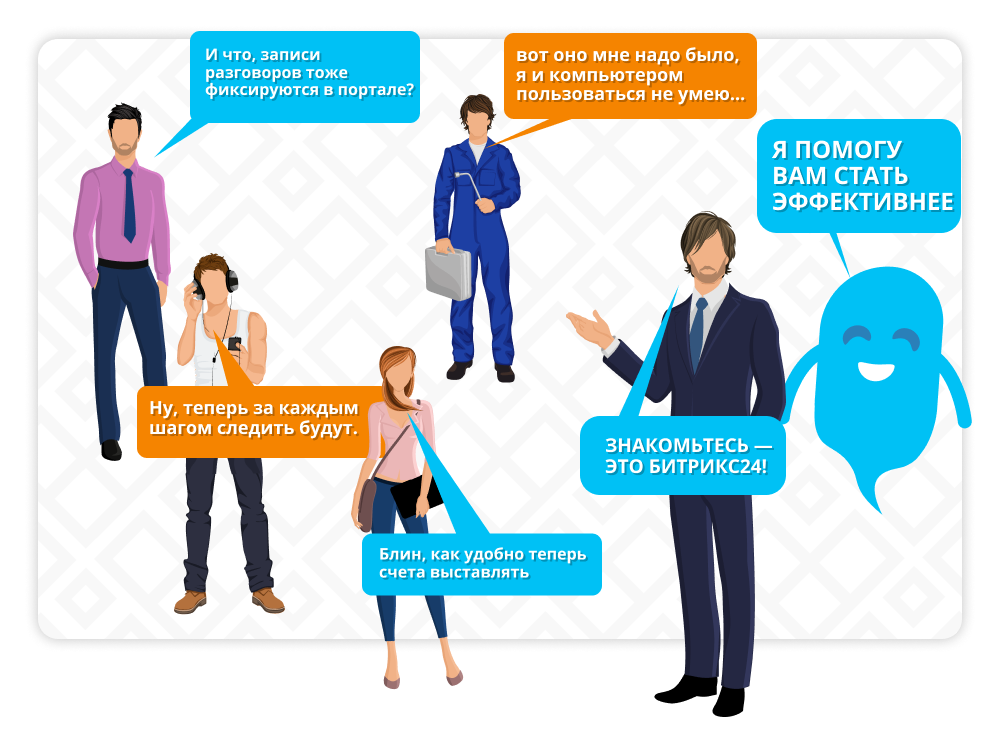 Work details — the second stage — workflows
We recommend workflows automation as the next step. At first you could automate vacation approval, equipment purchase applications etc.
These workflows are necessary for employees. Their automation allows a quick start with Bitrix24. When employees are interested in planning their vacation, they have to begin with the business process start button. So an employee gets started and learns Bitrix24 business processes at once.
After employees get used to Bitrix24 you go to documents coordination, application processing etc.
The feature of such workflows is transferring responsibility between employees. As those are the most time-consuming workflows, automatization is necessary and profitable.
In our experience automation of documents coordination is desired at every 100+ employees company.
Work details — the third stage — integrations, documents generation and others functions
At the third stage we recommend complex code refinement and integrations. At the moment users know and apply it . The company management realises that Bitrix24 is profitable and is ready to invest in its development.
It is time for such complex refinements as:
Automate documents generation by templates

Loan calculators and arrears estimation.

Delivery arrangement.

Complex processes automation.

Complex reports and employees KPI.

Custom CRM entity creation.
Each refinement solves an important strategic company essue. But the value is tens and hundreds work hours. So we recommend doing such a refinement at the final stage. At that moment you will see the Bitrix24 scope and prospects.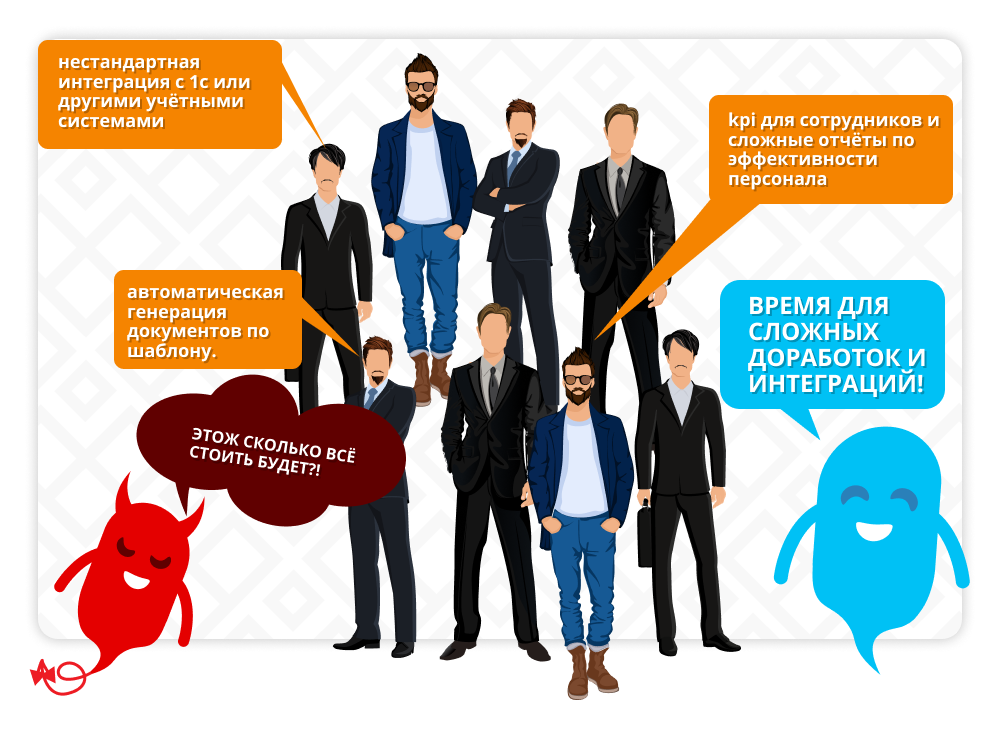 Fourth stage — maintenance, update, backups
Maintaining is the stage after implementation, which is never-ending.
In our practice the maintenance stage is divided into three groups of tasks:
End users support

Routine tasks

Accidents
End users support
Gradually the amount of first group tasks dwindles. In our experience users catch the basic functions of Bitrix24 within several months after implementation or company builds their own Bitrix24 support hotline.
Routine tasks
These routines are important and should be done by schedule:
Platform update.
Bitrix24 develops continuously. We recommend updating at least once in 6 months. You receive new functionality during the updating. Besides Bitrix24 technical support asks for updates every time you report some problems to Bitrix24 support.
Backup support.
There are subtasks: automated backup tuning, copying information by hand to additional backup server. In some cases we regularly conduct Bitrix24 recovery trainings .
Testing main Bitrix24 functions after customization.
Bitrix24 code refinement requires testing. We clarify main work scripts and control points, do tests before and after Bitrix24 updating. Employees in charge receive notification about any problems.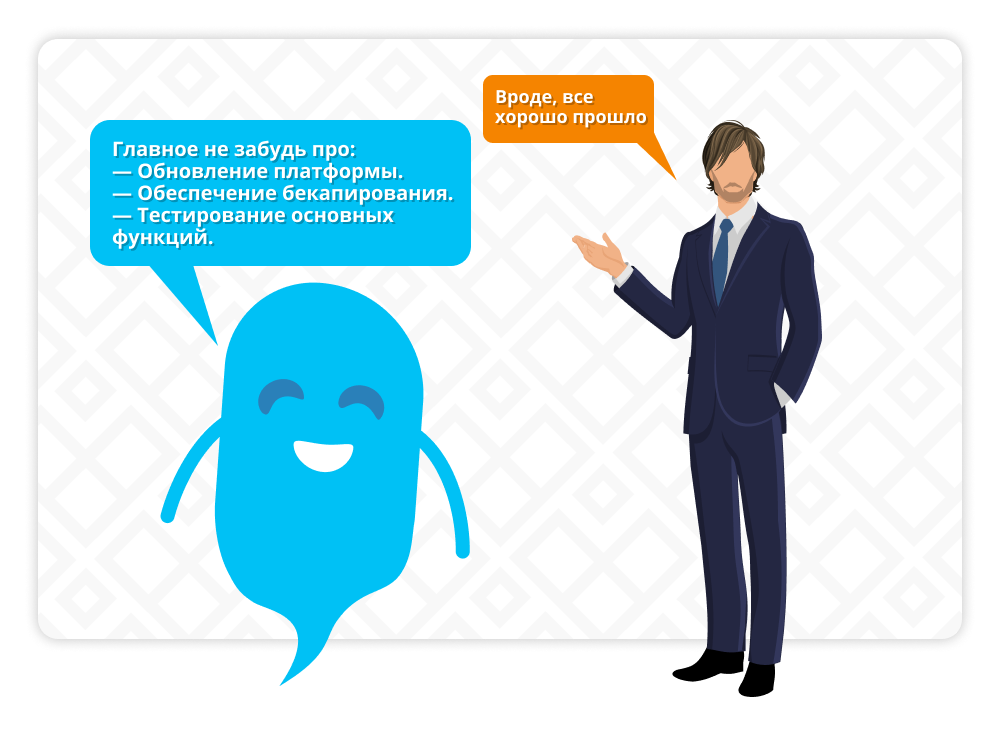 Accidents
Sometimes accidents happen.
There are equipment failure, server freezes, lack storage space, accidental database delete etc.
Bitrix24 becomes an important part of the business system. Everyone works within the system. That is why you know all the problems right away.
The main technical support task is quick recovering the main workflows of Bitrix24. In the worst cases we restore from backups.
We can solve very difficult problems. We have experts for Bitrix24 and for server administration.
Conclusion
In the article we give you an draft plan for Bitrix24 implementation. Now you know all the steps from the installation to support.
The article helps you to justify the implementation of Bitrix24 for top managers and owners. While answering the question "How to implement Bitrix24?" just show the article.
Answering the question "Who will helps us in the integration?" just call INTERVOLGARU.
21.01.2019

Anton Kolodnitskiy