We continue the topic of the Big Bitrix24 implementation. That means that you've bought the box version and you are developing its capabilities.
A serious implementation of Bitrix24 will surely require integration with the external systems. For example:
Uploading the products database to the CRM from the warehousing or another accounting software.

Synchronizing counteragent companies with the accounting or recording program.

Binding leads and transactions to the requests for the warehouse or production.

Creating leads at registration of new applications in other systems (sites, email, electronic archives, etc.).

Receiving reports, including data from Bitrix24 and other systems.
This article is about love.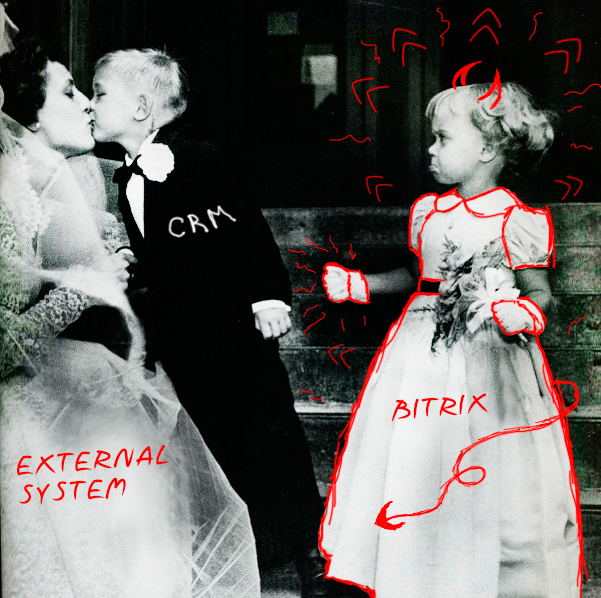 Stepan Ovchinnikov